This is Tawfiqur Rahman from Bangladesh. Currently, I am doing master's (first year) in Biology of environmental change (Biology) at the University of Eastern Finland, Joensuu. As I had done earlier degree in Zoology, my desire was to admit in a high-quality research-oriented University. In this perspective, UEF is the best choice for me. In addition, I have considered during application was the scholarship system of the program. Eventually, I got full tuition fee waiver and monthly allowance for surviving which help to entirely concentrate to study.
When I choose the program, also considering the host country. Different properties like standard education system, clean atmosphere, safety, social equality affected to choose Finland. My parents and relatives were also so glad to know their son going to Finland for higher study because they watched documentaries on Finland about education system, research, and weather condition. Before came to Finland, I have watched lots of videos about Finland people, Joensuu city, and UEF as well. When I got the acceptance letter from the University then I had to start to apply for Resident permit. As there is no Finnish embassy in Bangladesh I had to go Finnish embassy in New Delhi, India for fingerprinting and that was laborious work. Because It needs two times to go Finnish embassy in India one time for identification and second time for collecting Resident permit card. Altogether, this process takes one to several months. Although these were rugged but enjoyable. It gives opportunity to explore new country, people, culture and tradition. Another worth mentioning is the shopping prior to leave home country to Finland. I brought warm clothes, cades, other necessary commodities related to survival in Finland.
Now, it's been five months in Joensuu and realizing it was right decision to come Finland.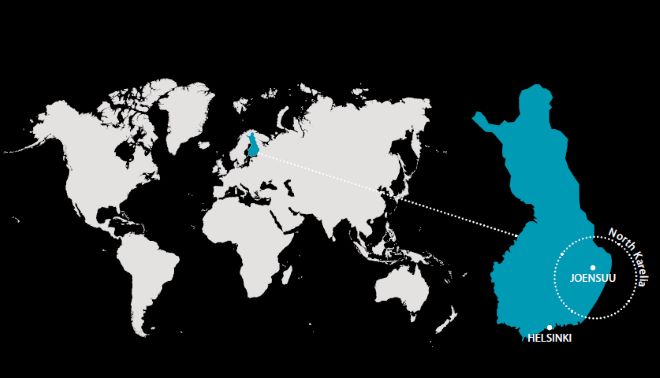 The university gives the students 24/7 studying opportunity. There are different modes of study like direct and online lecture, electronic exam, assignments, student learning dairy, poster presentation, seminar etc. which are helping to achieve unique experiences. Currently, I am working in a research group (Aquatic ecology) and investigating the effect of heavy metal on developmental stage of White fish. In fact, Biology of environmental change has well-structured courses and the research opportunity is quite prominent because there are nine specific research area where the students can do their research. There is an opportunity to intern in relevant background as practical trainee so that students can obtain professional experience as well. Most vital thing is that the availability to doing Ph.D. research on biology or environment. Eventually, I am satisfied about the program and study and feel proud to be a part of UEF.
Tawfiqur Rahman