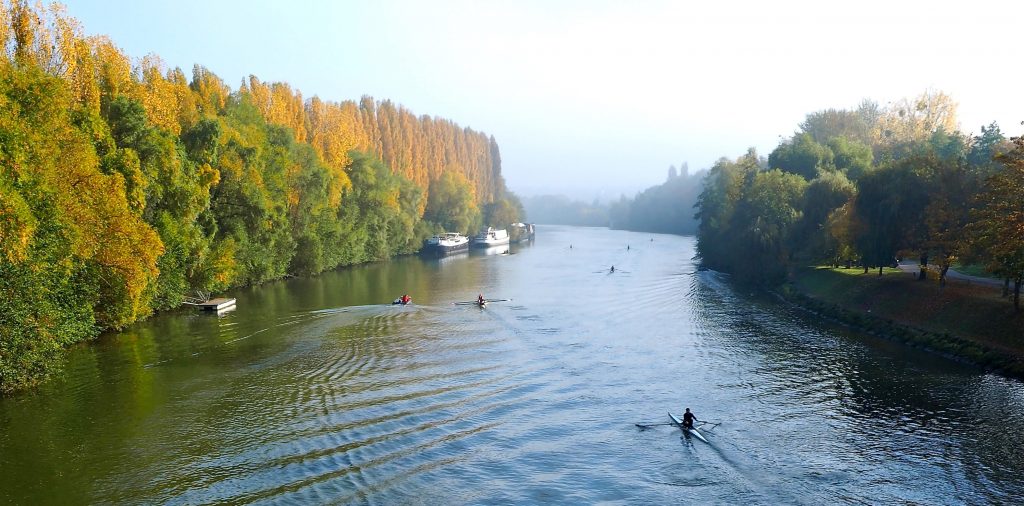 Text: Jarno Suni
(The blog was previously published on 27th October at https://www.uef.fi/en/article/blog-determinants-of-the-value-of-fishing-tourism-experience)
In several countries, fishing is a popular form of outdoor recreation. In Finland, annually around 30% of the adult population participates in some type of fishing. Recreational fishing refers to "activities which intend to catch fish or other aquatic organism primarily with hook and line for pleasure, amusement, relaxation or home consumption" (Pawson, Glenn and Padda, 2008, p. 341). Although a large body of literature handles recreational fisheries and their role in tourism businesses, only a few tourism related studies have identified angling as a tourist experience or, furthermore, anglers as potential tourists.
In our paper, "Determinants of the value of fishing tourism experience among anglers" (soon to be published in International Journal of Sport Management and Marketing), we aim to define fishing tourism related experience elements by adapting the consumption value theory by Sheth, Newman and Gross (1991) in the identification of the essential components. Moreover, we created segments based on fishing tourists' value expectations. The data is composed of 937 Finnish anglers.
Sheth's, Newman's and Gross's theory contains five consumption values, namely functional, emotional, epistemic, social, and conditional value. Shortly put, functional value refers to how well the product, service, or activity fulfills its purpose. Emotional value refers to the service's or activity's ability to provoke a customer's feelings. Epistemic value refers to novelty seeking, curiosity, and self-development. As a simplified example, social value can refer to a positive "status" in certain communities (e.g., a circle of friends). As an addition to these five values, we also included the value of togetherness, where the value is focused more on the social interaction, as Komppula and Gartner (2013) have previously presented in their paper.
Based on the value related data analysis, six different angler segments were created: 1) Service-minded novelty seekers, 2) Tranquility seekers, 3) Service-oriented catch keepers, 4) Recognition seekers, 5) Food anglers, and 6) Novelty seeking experts.
Each segment was named based on the value components that the respondents had appreciated most. Service-minded novelty seekers considered the possibility to experience novelty and developing fishing-related skills important. Tranquility seekers are looking for silence, peacefulness of nature and self-development. Service-oriented catch keepers focus on catching fish, using the fish as nutrition, and also would be interested to use fishing guide during their fishing tourism trips. Recognition seekers have a desire to catch fish and especially big fish. For food anglers, nutrition acquisition is more important than for the other segments, and for Novelty seeking experts, fishing is very much about the development of fishing-related skills and expertise.
In terms of the dimensions of fishing tourism experience value, emotional value – referring here to a need for tranquility, solitude, and beauty of nature – was one of the most important value dimensions for all segments. For Finnish tourist anglers, epistemic value was presented clearly in three things: novelty seeking, need for meeting with new people, and self-development, the latter being the most dominant. The heterogeneity of tourist anglers makes it essential for the fishing tourism sector to allocate different types of waters and destinations for different segments.
The results of this study indicate that a "one-model-for-all-type" fisheries management is not efficient, when considering the development of fishing tourism-based businesses. For Finnish stakeholder associations and fisheries regions, the message is that not all anglers seek the same outcomes. If a manager is only interested in making sure there are a lot of small fish to be caught for food, they unknowingly work against providing value for anglers who desire different outcomes. This is a valuable management notion and supports the current Finnish fishing legislation that encourages the identification of waters to be managed for different purposes.
In the near future, we are also studying values related to angling competitions (anglers considered as tourists) and what kind of values Russian angling tourists consider important.
Manuscript Authors:
Raija Komppula, Jarno Suni, Lari Turunen, William Gartner & Anssi Vainikka