Open peer review
What is peer review?
Peer review is the evaluation of work done by one or more people with similar competencies as the producers of the work (peers). It functions as a form of self-regulation by qualified members of a profession within the relevant field of study. Peer review methods are used to maintain quality standards, improve performance, and provide credibility. A scholarly peer review is often used to determine an academic paper's suitability for publication. Thus, peer review is a kind of a gatekeeper and serves as a source of constructive criticism offering expert feedback. Read more about peer review.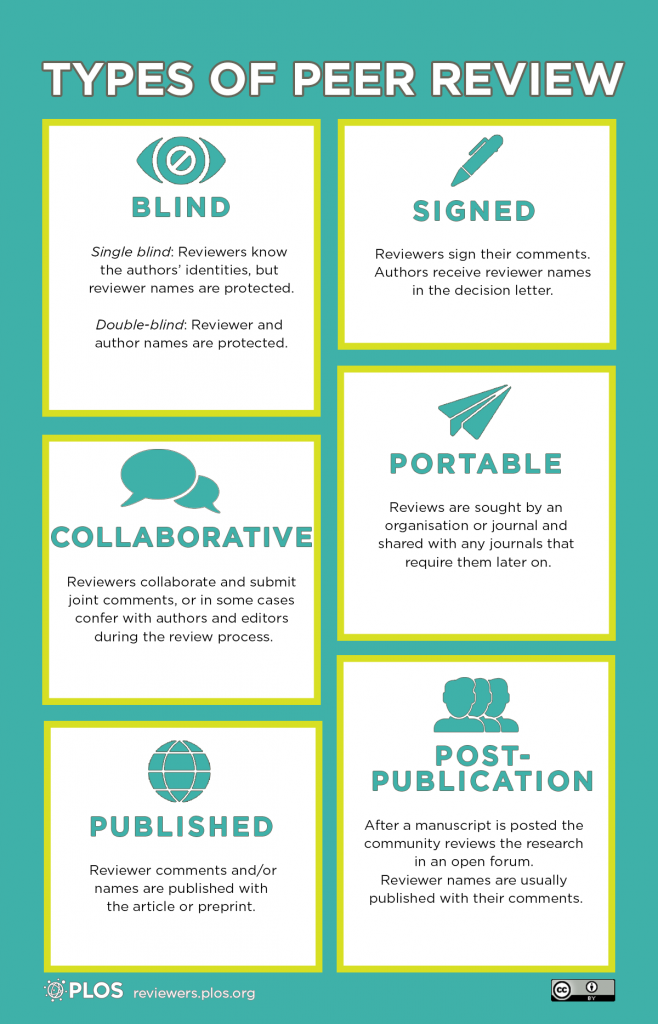 What is open peer review (OPR) then?
Open peer review (Fig. 8) is a modification of several forms of the traditional scholarly peer review process. The three most common modifications to which the term is applied are:
Open identities: Authors and reviewers are aware of each other's identity.
Open reports: Review reports are published alongside the relevant article (rather than being kept confidential).
Open participation: The wider community (and not just invited reviewers) are able to contribute to the review process.
These modifications are supposed to address various perceived shortcomings of the traditional scholarly peer review process, in particular its lack of transparency and incentives (Ross-Hellauer, 2017). Read more about Open peer review.
Acquaint yourself with open peer review by watching this video (CC BY FOSTER Open Science):
Basic principles and best practices of OPR
Schmidt et al. (2018) have proposed a list of ten considerations for OPR based on discussions with authors, reviewers, editors, publishers, and librarians, and provided a pragmatic hands-on introduction. Here is a summary of those considerations:
Understand what kind of peer review you're dealing with
Open peer review relies on, and encourages mutual trust, respect, and openness to criticism
Open peer review enables constructive and efficient quality assurance
Open peer review increases transparency and accountability
Open peer review facilitates wider, and more inclusive discussion
Open peer review gives reviewers recognition and makes reviews citable
Open peer review is gaining popularity
Open peer review offers learning opportunities and facilitates training
There is room to practice open peer review even if it has not been formally introduced yet
We need more analysis of and research on open peer review
We warmly suggest that you familiarize yourself with the paper entitled Ten considerations for open peer review (Schmidt et al., 2018) and read the details of the considerations above.
Remember:
Consider open peer review as an option to open up your research.
(8/2023 KH)
Move to the part "Open research data"