This is an introductory online course on the elementary issues of open science with a focus on two focal perspectives: open access (OA) publishing and open research data. This course will help you to understand what open science is and why it is something you should care about. Legislation, the principles of responsible research, research ethics and good scientific practices at all stages of the research must be understood as an integral part of open science.
The course consists of three parts:
What is open and responsible science?
Open access publishing
Open research data
After finishing this course, you will…
Understand the concepts and principles of open science.
Be aware of the potential benefits and challenges of practicing open science.
Know different ways to make your own research more open in a responsible way.
Be familiar with some of the digital platforms, tools and services available for practicing open science.
Have skills to search and publish scientific articles on open access.
Understand what kind of measures are required to enable research data sharing and how to reuse existing research data responsibly.
This is an open study material for everyone interested in conducting research in a more open and responsible way.
The University of Eastern Finland (UEF) Library, together with other university experts involved in open science, provides this course for UEF and YUFE network graduate students as a part of UEF Doctoral School's studies. If you would like to receive credits of this course (2 cp), you need to register for this course (8022040) via Peppi (UEF graduate students) or via YUFE Virtual Campus (YUFE network's graduate students). This course replaces the former 8022030 Open Science course (1 cp, 2018-2020).
You can find the page menu from the upper right corner. Plus symbol shows you the sub pages. There are plenty of links in the study material. Consider opening the links in a new tab, so you don't get lost.
Please, go through this study material and complete the course assignments in UEF eLearn (Moodle).
Also, familiarize yourself with Open Science at UEF.
This study material is produced by Hartikainen Kaisa, Karhapää Anne, Kuittinen Marja, Rosti Tomi, Eronen Helena, Kinnunen Tomi, Kolehmainen Ville, Lyytikäinen Merja and Saikkonen Mika (University of Eastern Finland).
Part of the production of the material has received funding from the European Union's Horizon 2020 research and innovation programme under grant agreement No. 101006318.
The material is available under Creative Commons Attribution 4.0 International License. Open educational resources, Finnish Open Science Online Resource (Ministry of Education and Culture, Finland) and FOSTER Open Science (FOSTER consortium) courses, have been exploited to produce this open study material.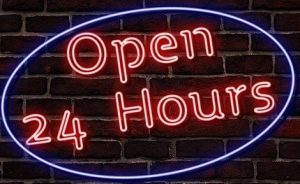 (8/2023 KH)
Move to the next page "Course assignments"