Sharing humanity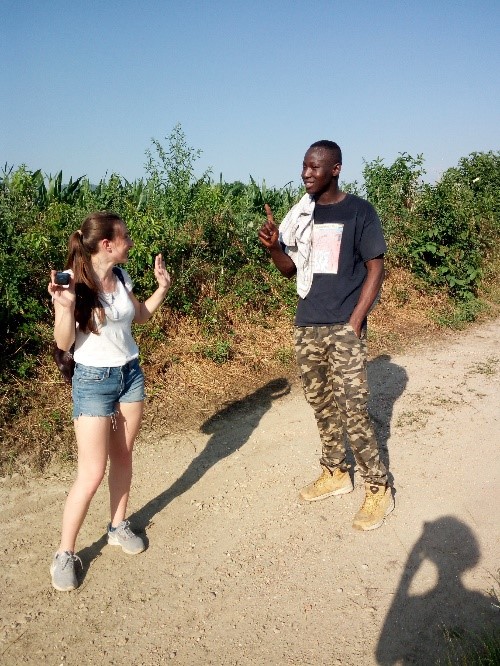 The sensescape is not the same for everybody. Our subjectivity and sensibility, shaped by previous experience, make us feel some qualities of the space around us in a specific way. We react differently to heat and wind, to the smell of a flower or the noise of traffic. Our heart beats for the mountains in the distance or for the flowing river at our feet. During a walk, our memory and imagination are trigged in unexpected and very personal ways.
And yet, when the other is near us, walking side-by-side, we are fully aware that he, or she, will be able to see, hear, smell, taste, and feel, what we are sensing. We just need to tell them. To show. He, she is like us, a human. Our species evolved in a way to coordinate senses: this allows us to do amazing things, together. Senses and coordinated action are fundamental for human life, for survival.
Our research investigates the role of the body, mind, memory, and imagination – an embodied consciousness – in building a coordinated sense of place, time, and identity. We are interested in how the human capacity to feel plays a role in the construction of unexpected relationships. Walking together in a place of choice is a powerful way to meet the other, as well as otherness within us.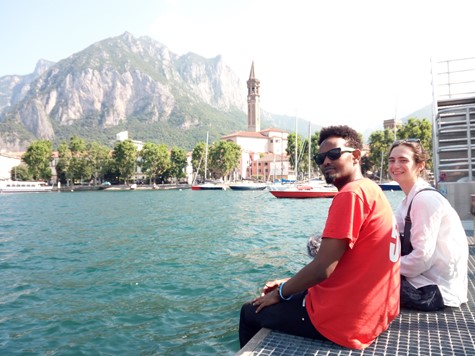 In our study, refugees living in the Province of Lecco, Northern Italy, met local young adults for a walk in their "places of the heart". It was before the Corona virus, before social isolation, and this crisis that will haunt all of us for the years to come. Now, a lonely walk around the block is what we can do. Meeting others – strangers – is dangerous. We are forgetting how to share our humanity.
So, it feels good to look at photographs taken by Silvia Luraschi, my co-researcher, during the sensobiographic walks in the summer of 2019. This Sunday, Silvia will meet online some of the participants for a dissemination conference, to refresh their memories – and ours – about those walks. About our humanness.
Laura Formenti, Full Professor in General and Social Pedagogy, University of Milano Bicocca
Pictures by Silvia Luraschi, Italy 2019