The adoption of smart technologies enables the students' life more effective, efficient, flexible and comfortable. University of Eastern Finland has set targets the transformation into smart university with all the smart tools, technologies and applications. It has already adopted a lot of techniques and technologies. Among them, one of the innovations is the use of smart apps such as frank, tuudo that can access all the related digital resources, making students smart.
FRANK
It is the first app I installed after my registration in University and I think most of students do the same. This is because we get the heavy discounts in the university's restaurant for the lunch. Later I found that the app is not limited to university, it offers the official student identifications and discounts that can be used for both in Finland and abroad. It's already been a year; I am using frank app and it has always been accepted as an official student card either it is bus/trains, markets or mobile pay.
Frank app is a student utility service that provides student identification and student benefits in Finland in a single platform. Frank also offers the best student discounts and benefits all over Finland, and with the international ISIC student ID, over 150,000 discounts in over 130 countries (Frank official website). With this app, we can fully utilize all the opportunities that student life brings to us.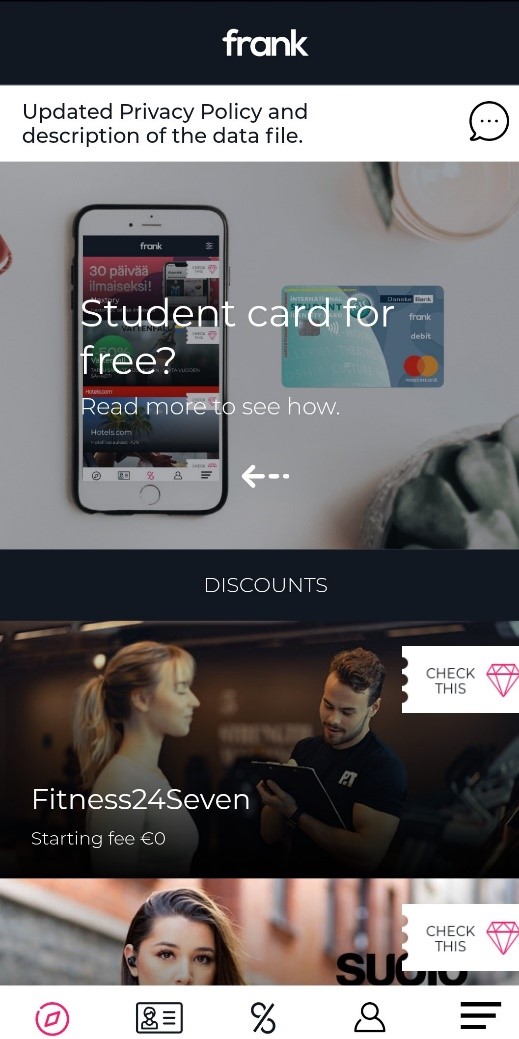 We can find two kinds of benefits from Frank's service: traditional in-store benefits and discount codes for online shopping and another is free student card. It is considered as the trustworthy app as it was awarded at Slush as The Best Mobile Solution in Finland 2016, in the category of Utility services. I think, I make a smart decision by using this app as it makes my life efficient, simpler and cost effective.
TUUDO
Tuudo is another mobile app, made for student, to make our life simpler. It comprises of lots of services from studies to public transport. With tuudo, we can manage our studies and ease our daily life, both on and off the university. This app is the most amazing and useful app I have found till date. In the beginning, I was really worried how to manage my course schedule and other study information manually. But when I found out the tuudo, I felt so relieved and was literally very happy.
First of all, we can enroll to courses and exams with tuudo and then we can find the up to date schedule of all those courses in our mobile. It enables all the course details and inform if there is a change in lecture room or changes in exams. First few days, students have to struggle with the buildings and their respective classes. In such case, using tuudo would be a smart decision as it shows where the lecture is and if needed will guide to the lecture room via university map. When the courses and exams are completed, it pulls together all the grades.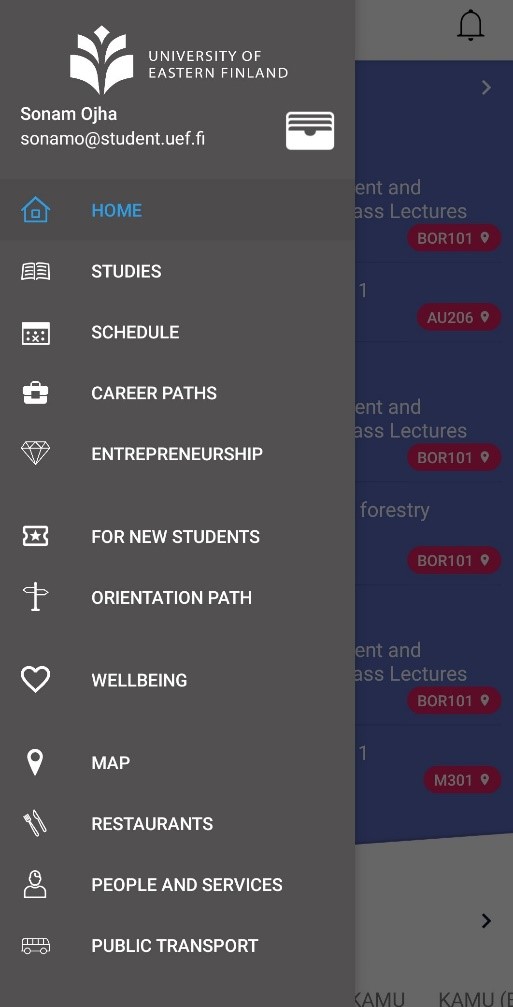 Other than the study, tuudo consists of public transport timetables, student restaurant menus, student union's news, spot events, news and tips and the channels we want to follow. Moreover, it helps to connect between those students who need help with their studies to those who can help.
I find almost the whole university within this app because I can enjoy our university's most important services and my study information on my smart phone.
Now, I realized why UEF is forward as a smart university. I think transforming the university to digitization is a step toward smart world and I am happy that our university is promoting such smart apps. It is worthy to have everything crucial at hand: whether it is on campus, in studies or in student life.
Sonam Ojha