Day by day passed… All of them were the same. My life became like a broken radio where only one song was on repeat. They say when your life becomes a routine you should do something to change it and I did. My change was this Erasmus.
I decided very fast that I would like to go to some new place, where everything was unknown for me – streets, people, weather, culture… When I found out there was an open call for student exchange in Finland I knew it would be just the right choice for me. When I got a letter of  acceptance for UEF I was asking myself if it was a mistake, because I was so happy and it still seemed too good to be real. In a couple of months I was already in airplane for the first time, travelling to Finland. I was not afraid, I felt like I am going home. Actually this was my home, for almost five months. I would say that decision to come here is the best in my life.
Joensuu is a beautiful place. There, at least for me, every day felt like a vacation. In winter it was so magical, everything was covered with snow, complete whiteness preoccupied city. In spring it was as incredible as in winter, only instead of everything being white, green and blue color dominated. Nature is completely amazing. River, lake, it is perfect. How well nature is kept shows that on the street you could see even rabbits and squirrels jumping around.
If you have a chance you should try snowshoeing, because it is a true adventure. I went on snowshoeing in Koli national park as well as in Joensuu – both times I had a lot of fun. Sledging that was organized by ESN (UEF's student organization) was like time machine took me back to the childhood – do not miss this one.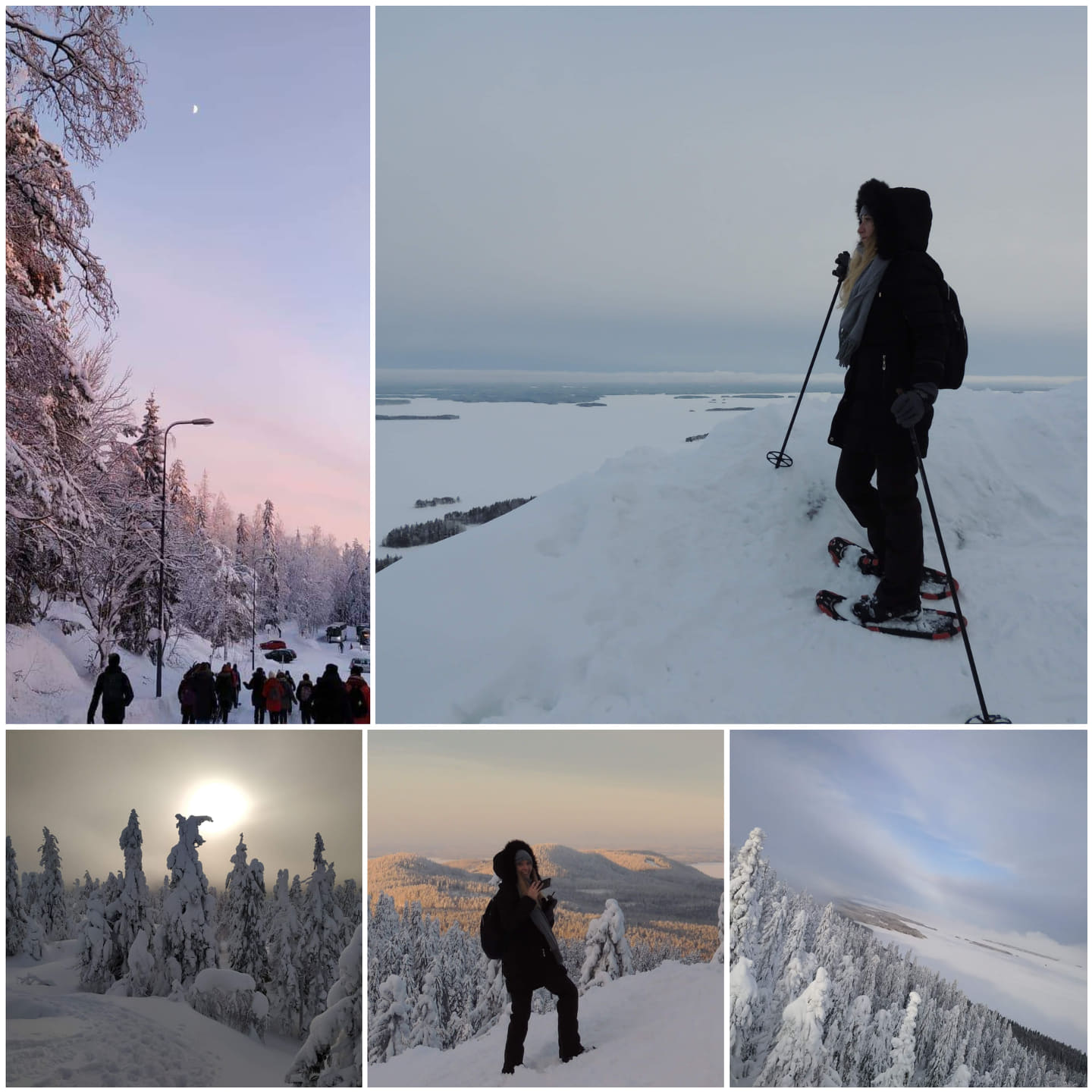 People are very kind and they are trying their best to help you. I like the most that differences are respected and you don't feel judged. I felt safe and free. Joensuu became a part of my heart very easily.
My favorite place on university is definitely library. I fell in love with it because it just makes you wonder, read, research and think. It is a place where you can enjoy or study. It is a place without pressure. If you go there, you will understand why is it like this.
Don't forget that if you are coming to Joensuu, you also have a chance to catch Northern lights. I was lucky enough to see them. It looked like a perfect game of lights on the sky. It was unforgettable experience and to be even better – I caught them with my friends on the field near my flat.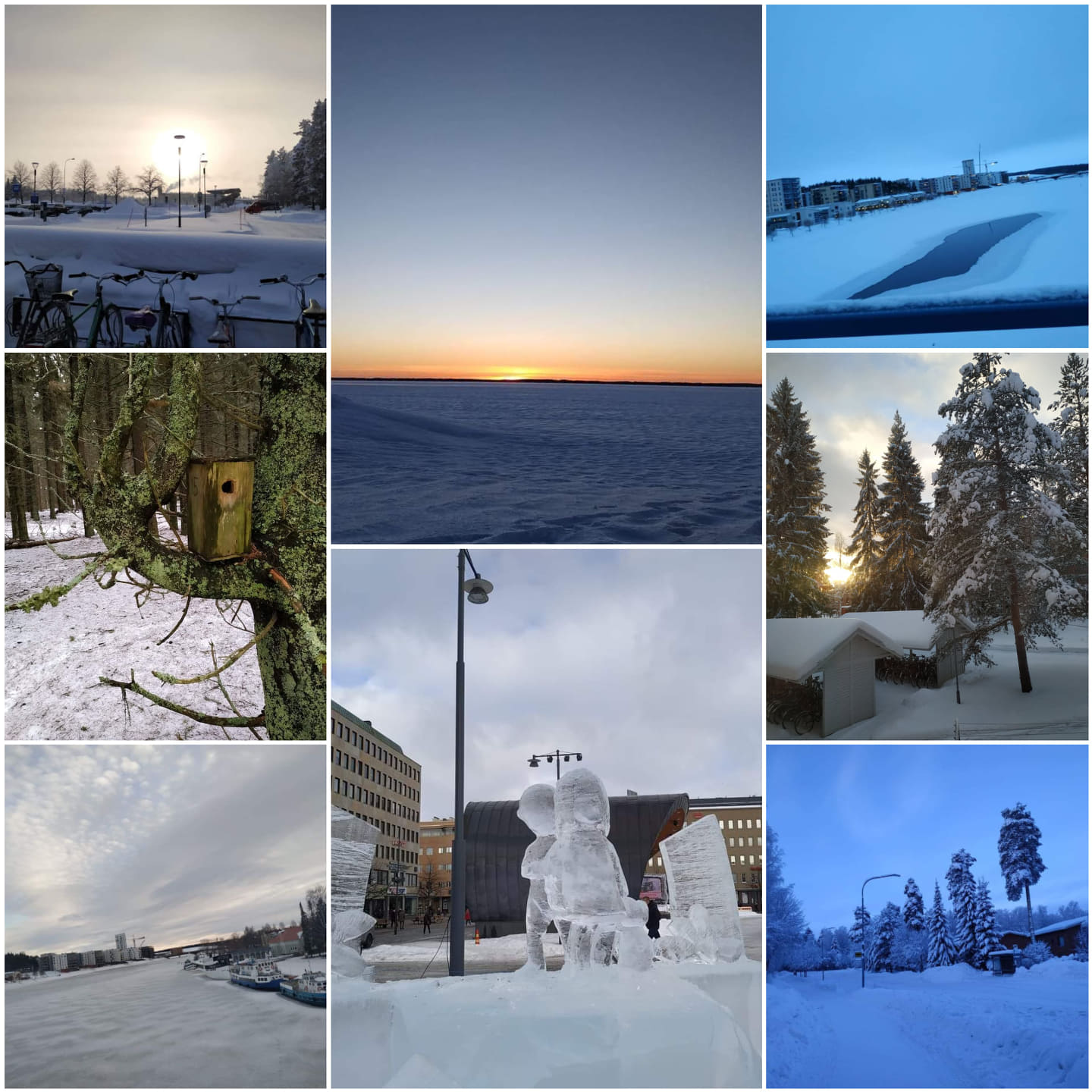 If somebody asked me: "Should I also go on an exchange?" My answer would always be yes. There are so many excuses someone could make for not going to some other place, but in my opinion this experience does not have price. I met so many great people that arrived from all around the world. I saw this exchange as great opportunity for self-development – individual and professional. I found out more about myself and I realized I was stronger than I thought. I love the most that I became willing to explore and to see and learn new things. When snow melted, my time for riding a bike started, although I was not driving it since I was eight years old, but it is just a part of Finnish lifestyle and I enjoyed in it. Every day I chased something new to see and I just loved person I became.
I know only that this is not my last time in Finland. Less than a month passed since I came back home and I already miss Joensuu. Also, I have one message for you who are still having second thoughts and are not sure what to do – just go there and you will not regret. Have a great time and enjoy in every moment spent in this beautiful place.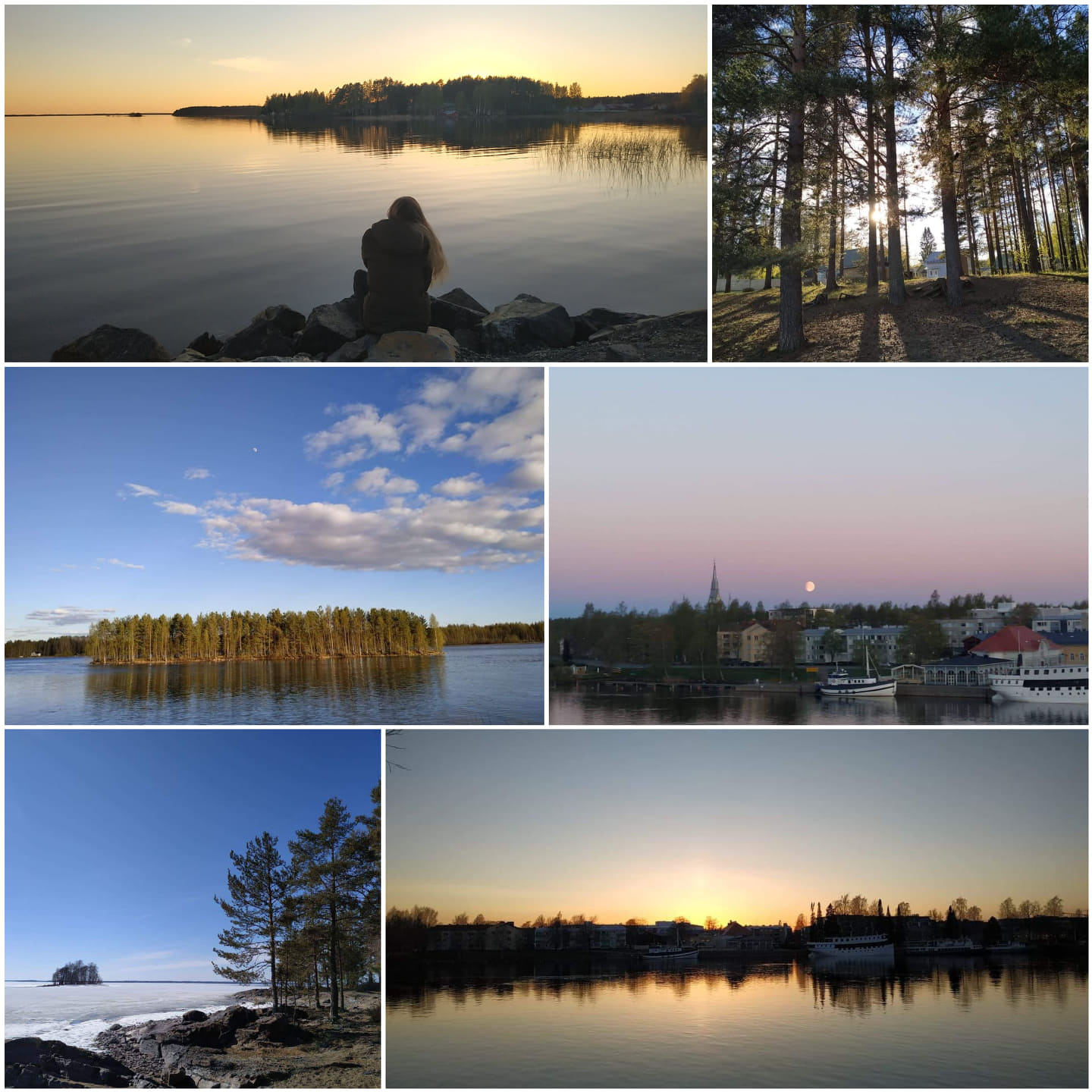 P.S. Do not forget your ski pants.
Until next time, best wishes from Milica.
Milica Zlatković, Serbia