The global shortage of nursing has opened my eyes to understand the mechanisms behind it. Born from a developing country, I have seen a strong indication of inequality and inequity in the society. I have always been passionate in the clinical nursing field and the nursing science behind the rationale of each nursing intervention. As an immigrant, I find it fascinating to discuss the world of nursing politics in the European sector. I was very inquisitive on how would I combine to develop my knowledge about World Health Organisation and Nursing Science simultaneously until later I discovered Master's Degree in Public Health major in Health Promotion in Nursing Science at the University of Eastern Finland.
I remember the moment I was ecstatic to hear that I was accepted as a student. The peak of my euphoria has never found its lowest benchmark until such time I was juggling work and school. I could never imagine myself how I surfaced up back from the drowning stress of assignments, examinations, a part-time job and even volunteering to various organizations to develop my competence as a student. I became overpassionate in seeking information to understand the focal idea of nursing science in various fields of public health, but later found the right rhythm- time management.
As a student, this should not be ignored. There are students who can survive without increasing their social life because of personal background and others know how to kindle themselves between studying and socialisation. Salute! However, because I am savouring every moment of the education I experience in Finland, I also found several networks by meeting different experts in the field of nursing science. I found inspiring and supportive people from different walks of their nursing career who have given me worth-pondering advises that I will be taking with me as I continue my journey in the search of evidence-based methods to improve the lives of nurses not only in Finland but also in low and middle-income countries (LMIC) who are deprived with the access to evidence-based methods to help them understand nursing.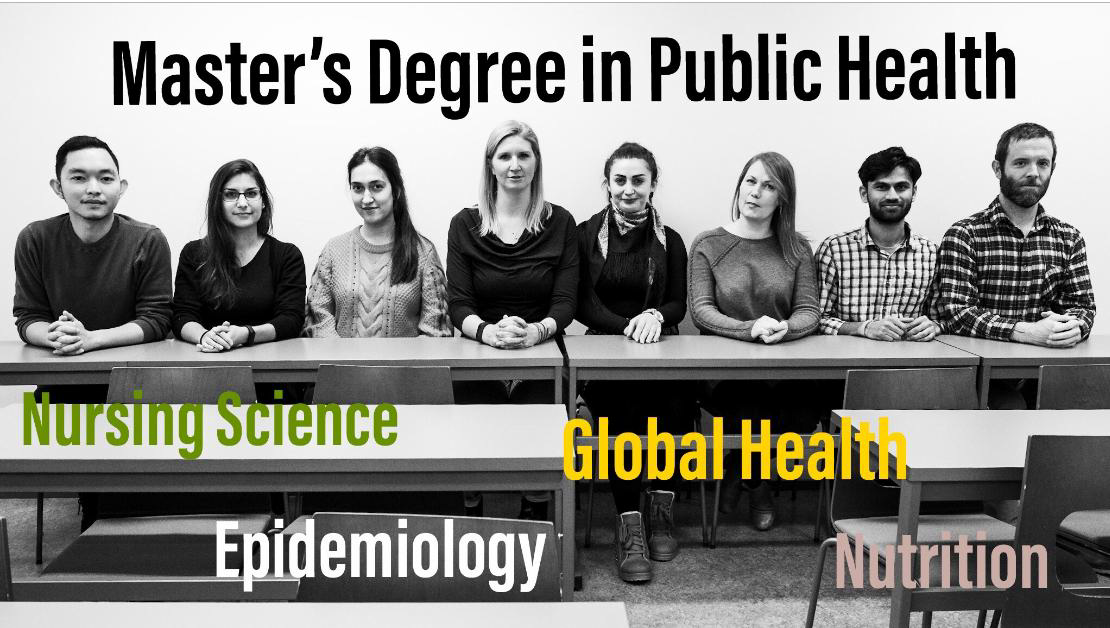 Recently, Filipino nurses have been recruited to the Nordic countries to fill up the gap of nursing shortage in the region. I was looking for that evidence I was "overpassionate" with. I found the right answer to this inquiry which is to inspire and help Filipino nurses who have been deprived to work and function with the nursing profession they opt to do in the region. Although at some point, I have the feeling of disillusionment in the degree programme, I am satisfied and grateful for this opportunity.
As a Master's Degree in Public Health-Nursing Science student, I have discovered several potentials of myself beyond limits and outside the boundaries of my competence. Again, I owe it to the degree programme who has given me infinite information about Sustainable Development Goals, World Health Organisation, United Nations, Evidence-Based Nursing Practice and the compassion to look forward on the interest of public health.
Until now, I am still flabbergasted with the endless opportunities that Finland has given me for the past five years. Maybe I also deserved it because I have worked hard for it? In less than few weeks, I will bid adieu to the Institute of Public Health and Clinical Nutrition and Department of Nursing Science, but the memories the degree has imprinted in my mind will be valued endlessly.
As you are reading this article and you're an immigrant with full of hopes while living as a student in Finland, your efforts will pay off in the long run although the road seems to be dark at the beginning like the days in November.
Floro Cubelo