Aurora Borealis is an incredible light show that can be seen in the northern and southern hemisphere. Seeing the Northern Lights were something I had always wanted to tick off my bucket list. It was something that I had only seen and heard off from some friends who had visited Norway and it was always a dream of mine to see them in person.
I was fortunate enough to get accepted into UEF, but one of the first things I did after I got accepted was googling if I could see the northern lights in Kuopio, and to my luck, it said that I could.
On one of the nights in October, I was invited by a friend to go see the northern lights from the Neulamaki tower. It was one of the most breathtaking moments of my life. I felt as though the time stood still as I watched the aurora draw itself along the night skies of Kuopio. I was lucky enough to see these alluring and beautiful lights many times during my first eight months in Kuopio.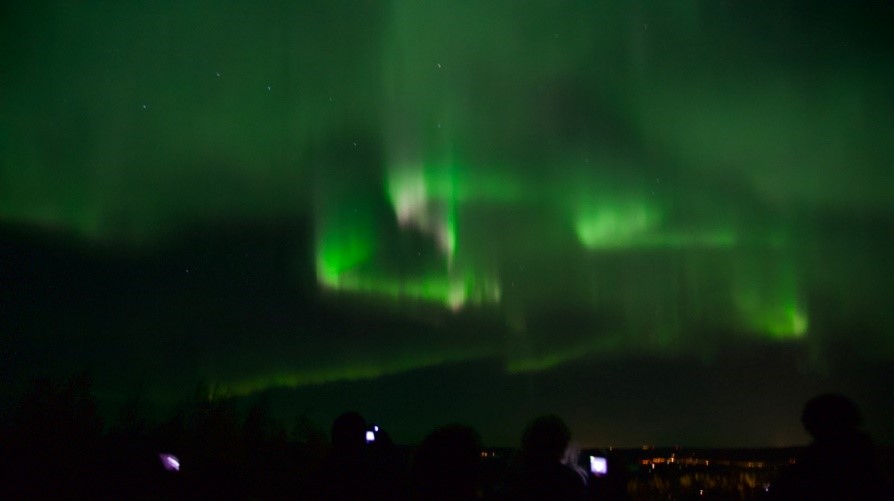 Viewing the lights from the top of Neulamaki tower.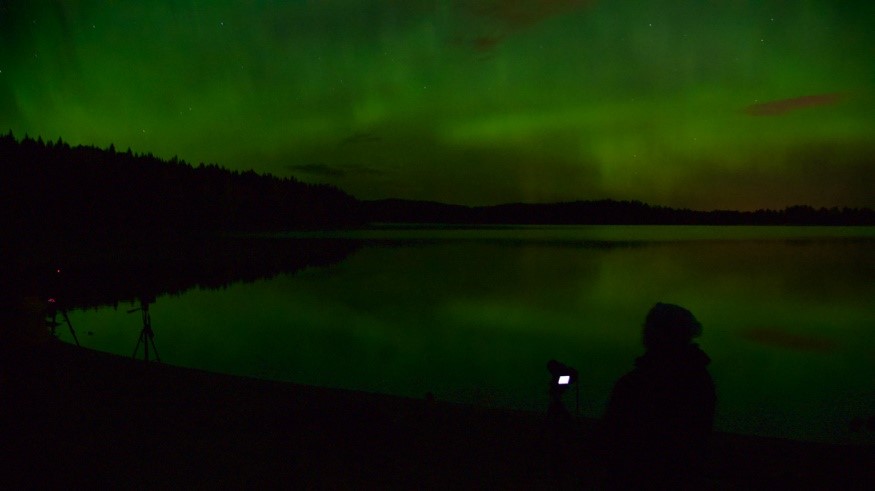 From the lake near the University.
I would most certainly recommend everyone that come to study or for their exchange to watch this beautiful natural phenomenon which I am sure would leave and everlasting mark in your life.
Nithin Sadeesh