Hi everyone! It's me again, Phat Do from Vietnam, second year in the Master's programme in Linguistic Sciences at the UEF, Joensuu campus. Since winter seems to be getting over its peak time of darkness and coldness, I am writing this blog to recommend and instruct everyone to try out the two popular winter sports – skiing and ice-skating – here in Joensuu and, especially, without any costs. Coming from an Asian tropical country myself, I had never tried any of these winter sports before my arrival in Finland and I think it would be the same for many of the international students here. As such, I hope this little blogpost can encourage anyone in doubt to give them a try and possibly fall in love with them (I know I have with skiing, going to try out ice-skating later this week).
First of all, we need corresponding equipment for the sports, and they are unfortunately not quite affordable, at least for students in general. The good thing is, before deciding to purchase such equipment, we can borrow them for free from the University Student Union (ISYY)'s office and see if these sports are really for us (or if we are for them). Just come to ISYY's office (Haltia building at the Joensuu campus, make sure to check the opening time first) and ask to borrow skiing or ice-skating equipment. The super friendly staff will happily help you with the process of picking out the right pieces of items, in case you are not sure about what to get, e.g. NNN- and SNS- skis and boots, lengths of ski poles, etc. I was clueless my first time there but had no trouble at all. Then you will be instructed to fill in the forms and remined to return the items within a week.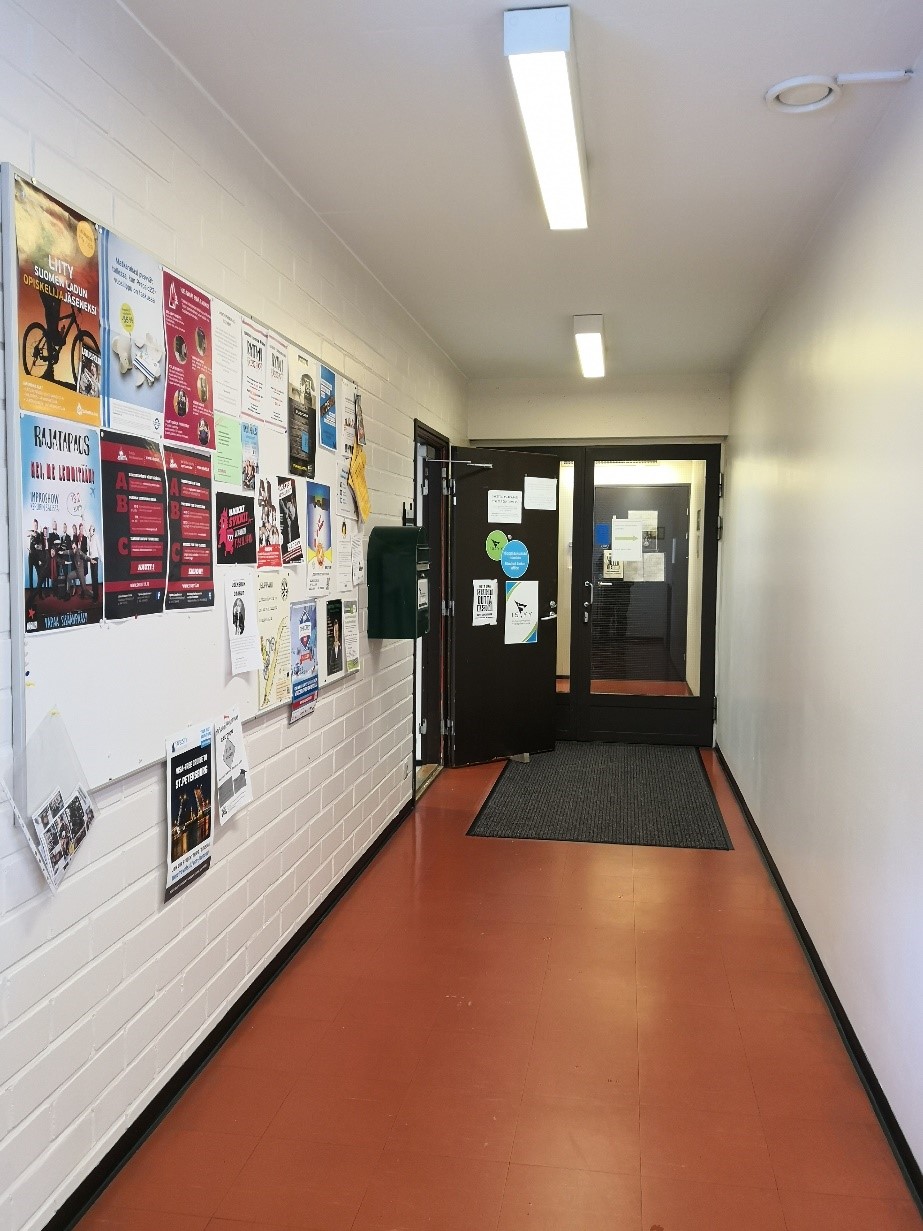 ISYY office in Joensuu, Haltia building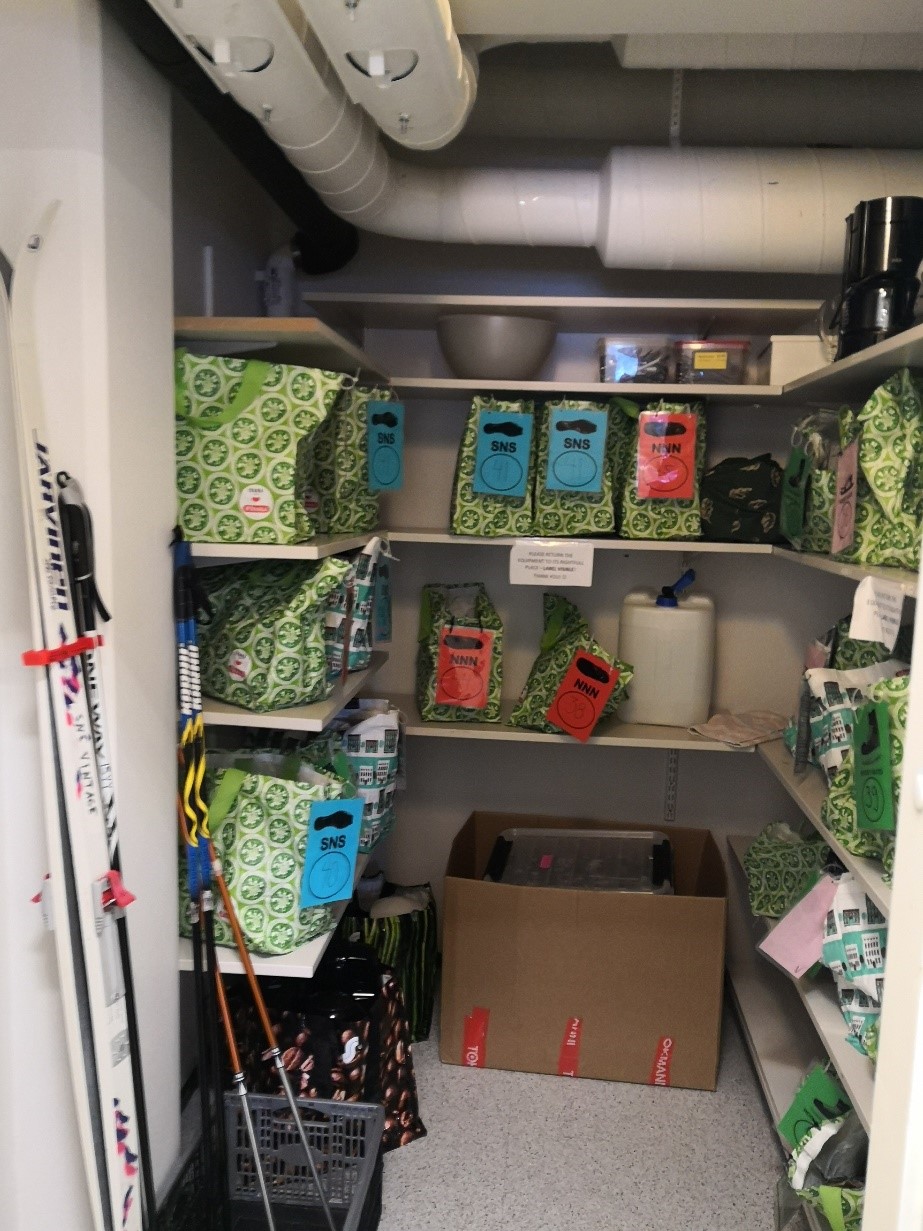 Selection of equipment for borrowing
Now we're ready to go! If you are into ice-skating, the nearest outdoor skating rink is at the Joensuu Arena, right next to the university, and as far as I know, freely open for everyone. For skiing, there are publicly maintained cross-country skiing tracks scattered around Joensuu and you can jump right in and ski at any of them without any costs. The nearest track to the university is at Linnunlahti, just a short walk along Länsikatu from the Science Park.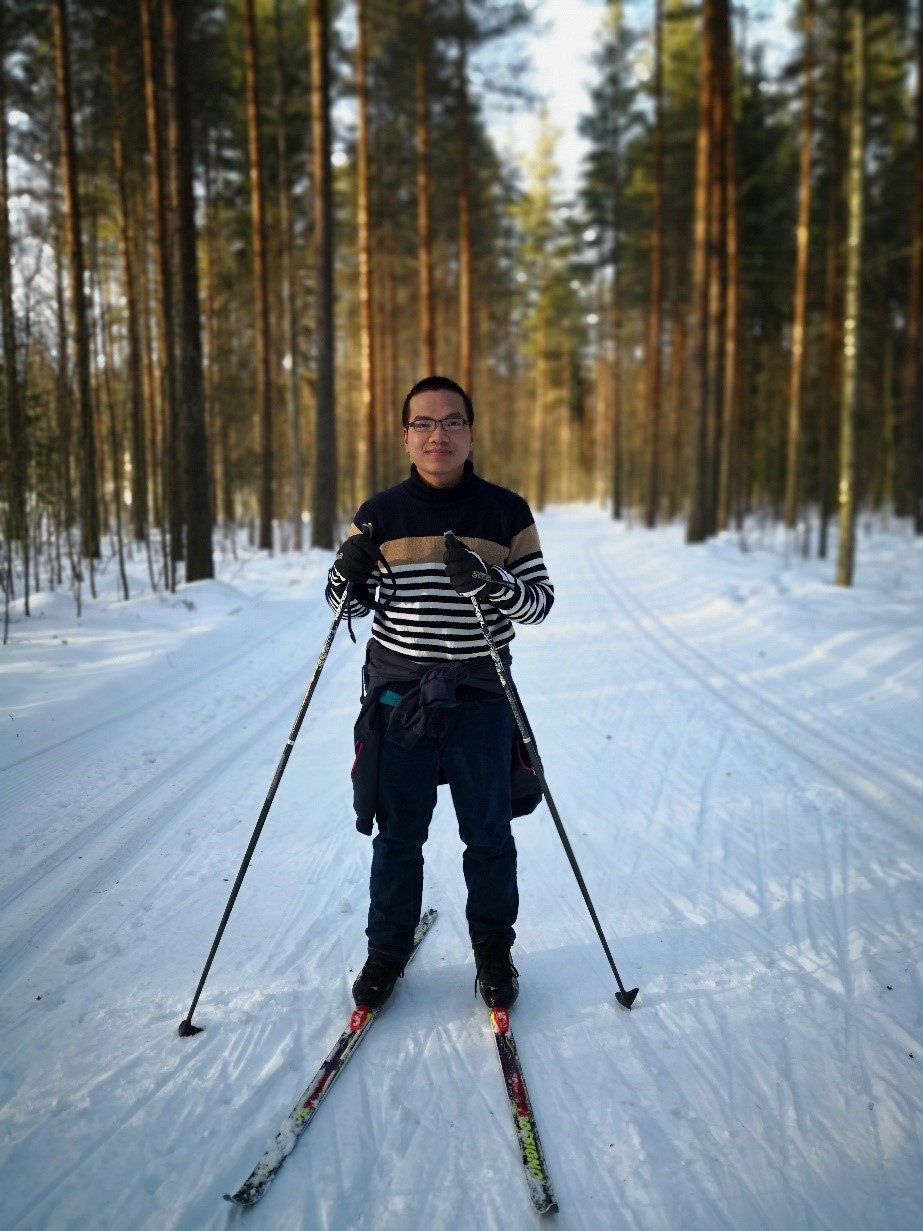 A stunning skiing track across the forest in Joensuu
As for the skiing itself, although it can be tricky at the beginning, I can say that I got the hang of it by the second time I went skiing and now only have to make my stance and movement less awkward. It is not very demanding but truly rewarding, so do not hesitate to give it a try. So, if you can manage the time and want to try out this wonderful experience, head to the ISSY office and grab yourself some skis and boots! They are quite in demand these days so hurry up!
Phat Do