"I actually changed my college. I left my first one and came here. Ohio University is a better place. Here, people are friendly. This is more like at home."
    –  Alexis, second-year student, Social and Communication studies
Ohio University has been ranked first in the nation for overall student satisfaction, based on a survey ranking more than 600 colleges and universities in the U.S. Ohio University has enthusiastically worked for a student community that feels like home. This is confirmed by several family-engaging activities, such as parents' and siblings' weekends, during the semester as well as Bobcats athletic events on campus.
Ohio University is located in the Appalachian foothills of southeastern Ohio. Its historical and astonishingly naturally beautiful campus makes students' stay very comfortable. Walking the brick walkways of the very hilly and tree-lined campus makes students and faculty feel like they're staying at a small college rather than a large university. Meanwhile, the distances are short, and the campus is very compact. Campus routes are busy, when more than 23,000 students head to their classes.
The university offers nearly 300 undergraduate programs annually. More than 6,000 bachelor degrees and 1,600 master degrees were awarded in the last academic year. Ohio University is an internationally active university, recently having 1,800 international students. The largest contingents come from Asian countries, but many students arrive from Africa and Europe. The international students' association is a large and active forum for collaboration, and several regular events are organized by a variety of the student communities.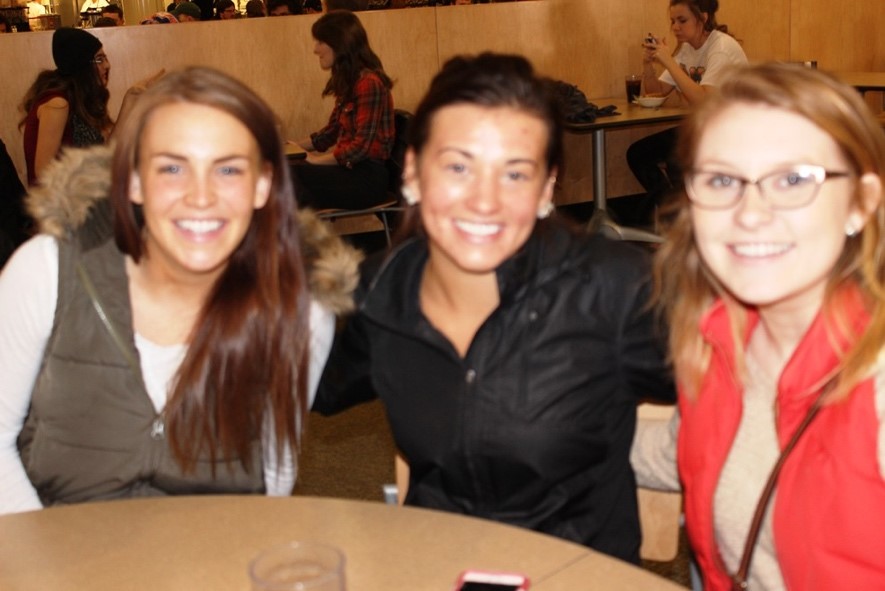 "It does not matter what you look like. Only your personality matters here."
– Alexis, Kelsey, and Jenna, second-year students, Social and Communication studies
Although the majority of students are enrolled in undergraduate programs, the post-graduate programs are popular as well. Annually, 182 doctoral degrees are awarded, the majority of them in medicine.
Doreen Ahwireng is one of the international doctoral candidates in Ohio University. In November, she had her doctoral defense in comparative education. She spent all six years doing her master's and doctoral degrees, and she is very satisfied: "This experience has been a real opportunity for me to learn about myself as a person and intellectually, too. My studies here have given me a chance to improve and educate myself. I have made networks, and now I would like to work in educational administration, here in the U.S. or in my home country," reflects Doreen.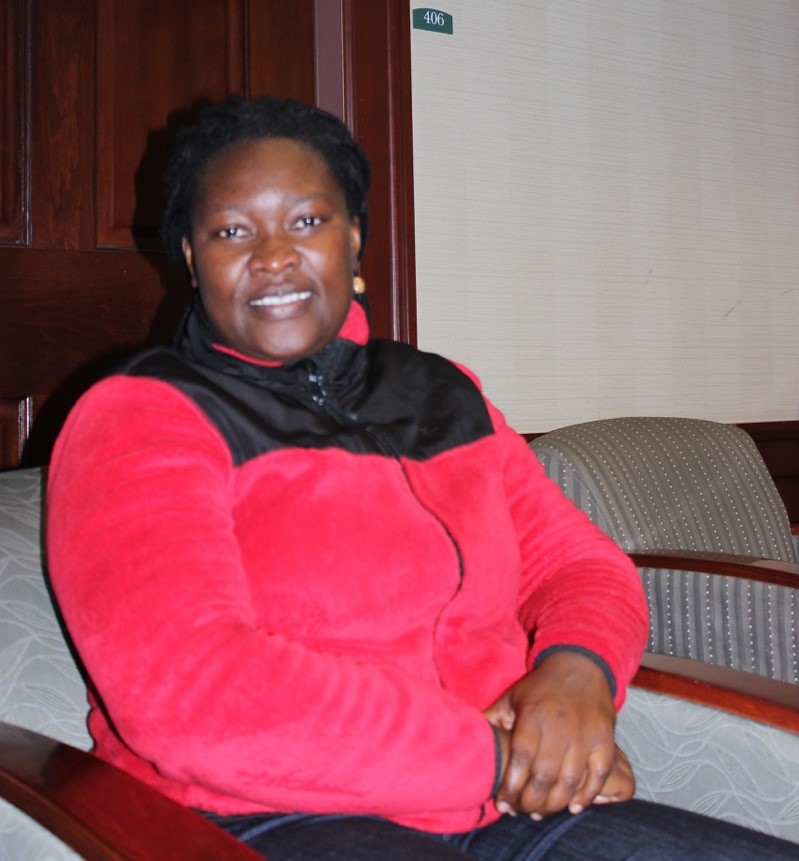 Doreen Ahwireng arrived at Ohio University from Ghana after meeting a visiting professor of African studies.
While many American public universities are suffering from a lack of applicants for a variety of their programs, the number of applicants and admitted first-year students has increased at Ohio University. The university has managed to create a warm atmosphere and personal contacts between faculty and students. Furthermore, the quality of the classes is confirmed by students: "Students are valued here, and we have a close relationship with teachers. We see that learning is effective here," assesses undergraduate students Alexis, Kelsey, Jenna, and Chloe.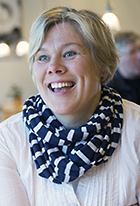 Sari Havu-Nuutinen
apulaisprofessori, kasvatustiede (alkukasvatus)
soveltavan kasvatustieteen ja opettajankoulutuksen osasto, filosofinen tiedekunta