Writer: Tamara Kudaibergenova
My first impression upon arrival in Finland was a sense of calm and security. I got the impression that there everything was made for the sake of people, e.g. easy transportation, and reachable conveniences. Not only technical aspects, but also clean air, bright sun, green forests, blue lakes, and friendly people in Kuopio. When I asked about the direction, I should take to reach the shore of the lake, the answer was "in any direction." Kuopio turned out to be a pearl city, surrounded by clear lakes.

I was lucky that other colleagues from different countries arrived within academic mobility at UEF at that time, so we got an international team. Colleagues from the UEF warmly welcomed us and took care of us in every step of the way. Not only that but I was also impressed by their enthusiasm and involvement in their work. The first event was the reception of the international department of the university, where we were presented with the mission, strategy, and achievements of the university. The grand achievements of the university – the pride and joy of our colleagues – amazed me. I was especially impressed by the words of my colleagues that Finland is the happiest country in the UN ranking. I was intrigued by this information and it aroused my curiosity. As a scientist, I set the goal of my visit to find out why this country is the happiest, so I started my research.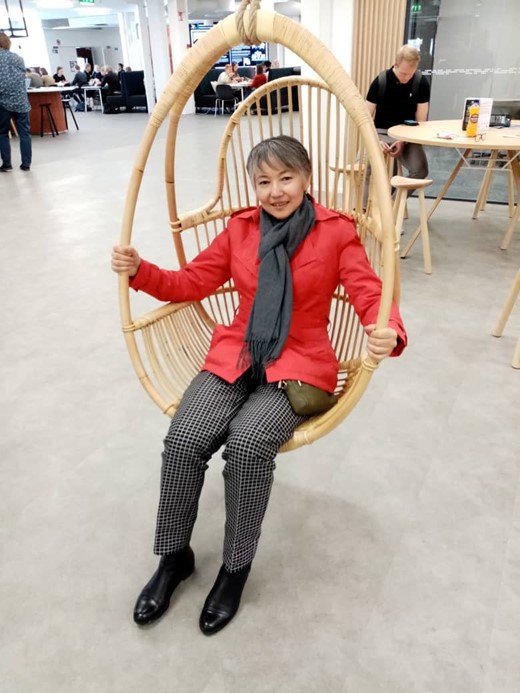 I have already begun to receive answers to my question from the presentations of the employees of the international affairs department of UEF. I was struck by the clarity and originality of the university's mission and strategies to achieve it, as an example: "Interdisciplinary encounters lead to action that is today and tomorrow. Action with impact and seizing a sustainable future". They seek and use interdisciplinary solutions to global challenges through interdisciplinary research and multidisciplinary education. They must be very interested in working with an interdisciplinary approach. My first finding is that Finns are happy because they see their goals clearly and have a clear sense of how to achieve them.
The professors and students from the UEF Institute of Public Health and Clinical Nutrition impressed me with their extraordinary professional confidence in their scientific and academic work. The reason why they are so confident, I learned from a conversation with a faculty professor who said that everything they teach is based on scientific evidence and any innovation in the curriculum must be confirmed by scientific data. This is the university's strategy to generate research-based knowledge for the benefit of all and build a responsible and sustainable future. Confidence in knowledge and in the fact that they work for the benefit of people is also one of the conditions for happiness.
I was struck by the idea of the Talent Hub Initiative of UEF and its goal to help international students to find a job. This is a great opportunity for them to find the best ways of applying their talents and self-realization. One of the main conditions for work is knowledge of the Finnish language. One of my favorite drives for this requirement was from a colleague who told the story of an employer who said that they needed the Finnish language to be able to communicate with colleagues over a cup of coffee. My next finding is that not only the best conditions for learning are valued here, but also the best conditions for work and leisure. They show concern and create conditions for emotional well-being. This is very important in order to be happy.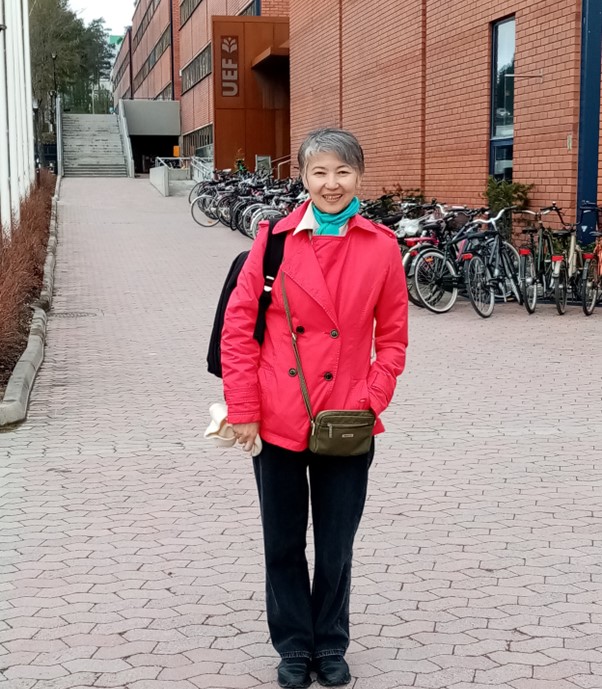 My next experience was with the UEF teacher training school in Joensuu where future teachers have the opportunity to learn and grow with the children they teach. In this school, both children and teachers take off their shoes and walk barefoot like at home. They eat together at the same table. They do everything together. That is, students are taught not only by university professors but also by children in a real school setting. These are the conditions in which the trust of children and their parents in teachers develops. And trust between people is another condition for happiness.
The university has a summer school where international students have the opportunity to gain knowledge in their field, and even more, they are able to enjoy the nature and culture of the country. The summer school takes place in picturesque landscapes. They also participate in various social programs. I heard a video testimonial from one of the international students about his summer school experience. Having great pleasure from participating in the summer school, he named the country not Finland but Funland and I completely agree with him. I also agree with one of my colleagues from our international team that perhaps Finns are happy because they know how to pay attention to detail in creating favorable conditions for everything: study, work, and leisure, even anticipating people's needs in advance. I personally felt all the care of my colleagues from the UEF Institute of Public Health and Clinical Nutrition from the beginning of the trip to its completion. And I remember my visit to the University of Eastern Finland with great gratitude to my colleagues, and now my friends. Finns are very attentive to people. And this is the main condition for happiness.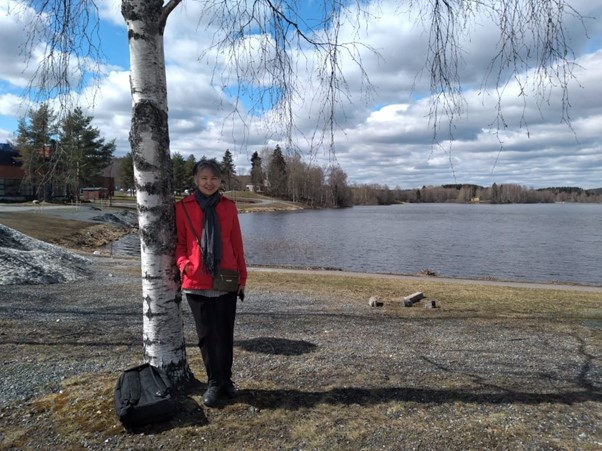 On the way back home, I also had the opportunity to walk around Helsinki, which I did with great pleasure. Walking around the center, I passed by different tour groups, where each guide necessarily mentioned the conclusion of the UN that Finland is the happiest country. I was just passing by but couldn't help to agree with their every word! It is true, Finland is the happiest country by the efforts and great intentions of great professionals and wonderful people!
Tamara Kudaibergenova,
I.K. Akhunbaev Kyrgyz State Medical Academy,
Bishkek, Kyrgyz Republic