My name is Christina and I'm coming from Germany. Now I am a Master student in "Biology of Environmental Change", but my "love story" with Finland started already 3 years ago, when I decided to make some changes and jump into an exchange year. Finland was the final choice, because it was the only country of Europe of which I barely knew anything. When I came to Finland, my feelings are best expresses with a quote of the Moomins: "I felt myself so happy, that I wasn't even afraid this moment would pass."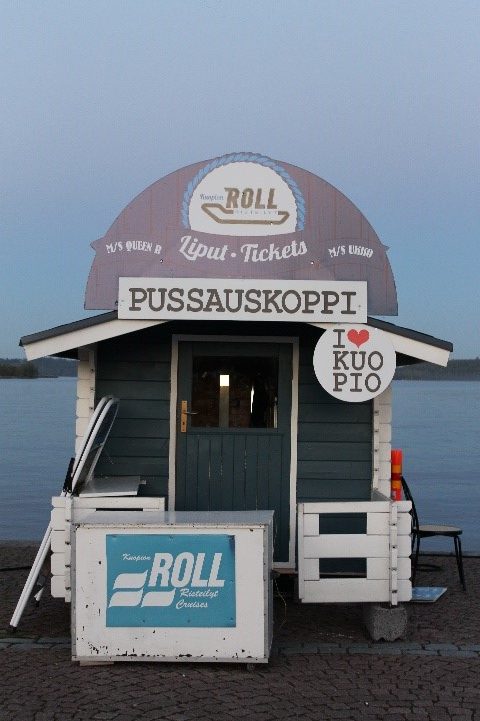 Although I'm from Germany, which is actually not far away, I really enjoyed my time in Finland, except for November, this month is actually not recommendable…
When I received the acceptance letter from UEF for a Master's degree among other universities, the decision was not difficult. The Finnish study system is very good. I have already studied in two other universities in Germany and Austria, and I can say that I like studying in Finland the most. The level of stress is lower, but not because the tasks are easier, but rather because you learn in a group and together rather than against everyone. Moreover, one does not stiffen here on details that appear somewhere as a footnote in the appendix. One tries more to teach complex topics and to stimulate the independent thinking. The teachers and staff members are always very friendly and try to help as much as possible.
So, I started again at the UEF. This time, however, with mixed feelings, as I was sure that everything had changed since I left Kuopio in 2016. My affirmations were in vain. Already on my first day in my new apartment, I learned that I would be living with a friend from 2 years ago. That made me very happy, of course. My department is still pretty much the same as it was 2 years ago. You can still see the same people on the fields and you have the same teacher. That made the start here surprisingly easy.
I also still enjoy my free time in the Finnish nature. I love the forest, going to the Mahlatie tower and of course the Great View. The numerous lakes are also very beautiful, especially in wintertime, because then it is possible to walk on the frozen water surface. Having previously lived in Vienna, a huge metropolis, I was very happy to be able to return to the quiet and beautiful countryside of Finland.
The hardest part, however, is yet to come…improving my Finnish language skills.
Christina Hess