Having a connecting flight, I had already been traveling for several hours when I heard an announcement that we would be landing soon to Belgrade. After looking out from the airplane window I could easily recognise the land being different beneath us. Everywhere the landscape was totally flat and covered by fields. Then for my own surprise I realised that the amazingly clear and sunny weather opened a line of sight to a lonely mountain covered by trees. Next to the mountain lies a city that would become my home for the next six months: Novi Sad.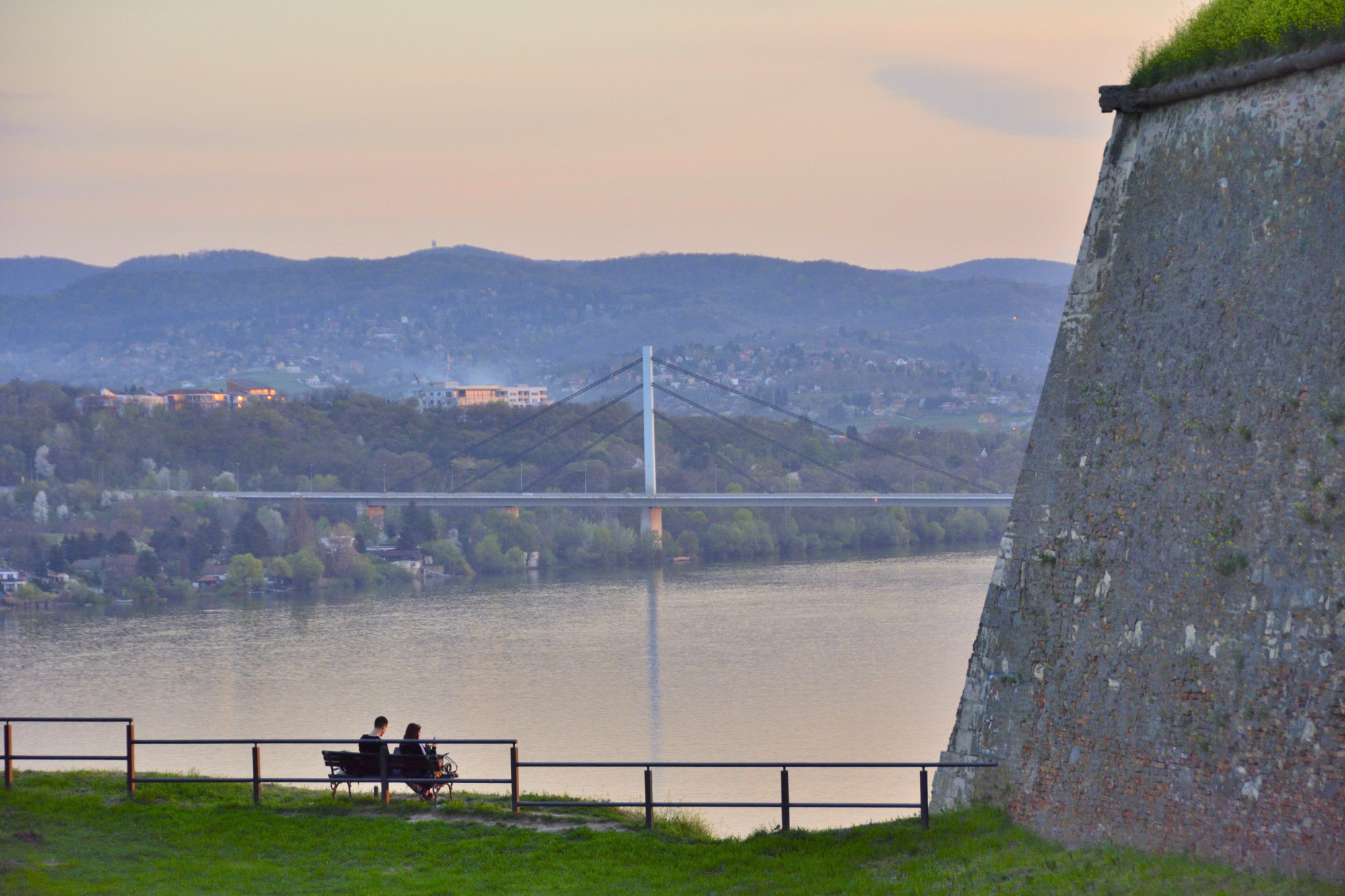 When arrived to Serbia in the end of January I faced pleasantly warm air around me, at least when comparing the situation to back home. Still, later on I got to experience small part of Serbian winter as well as beautiful spring and honestly a HOT summer. My first Serbian contact was a man from airport stuff helping me to find out what had happened to my bike during the flight. The bike was eventually found, and this man gave me a glimpse of the very basic concept of people's nature here: an extremely friendly and hospitable person who everybody could approach easily. This is something that was visible to me also in my everyday life in Novi Sad: there was nearly every time some Serbian people around us and we (the exchange students) never got isolated by any level.  Also, the University stuff made it easy to adapt on everything which meant a lot since especially some official tasks aren't going so fluently like I've been used to. Problems were all avoided though. From the other point of view the unstrictness makes life more flexible there and perhaps more interesting at least by some means.
Right from the start Novi Sad proved to be beautiful, peaceful and welcoming city, yet very lively on both day and night time. Beyond the city, separated by the great river Danube, is the green pearl of this area: Fruška Gora, a national park and a small forestry mountain offering lots of space to go outdoors. The city itself always felt much smaller (in positive way) than one could expect. During my six months it felt good to witness that the city also seemed evolving quite rapidly. For incoming student such as myself it was good to notice that English is spoken widely in Serbia, maybe excluding all the elderly. Serbians also seem to be physically very diverse group of people making it very challenging to describe a typical Serbian person. This only improves the multicultural status and colourful history that the area has.
The centered location of Serbia at the Balkan peninsula makes it a perfect base for traveling and exploring the surroundings. Those trips were definitely the highlights of my stay, not forgetting the great variability in lands within Serbian border offering beautiful river gorges, cliffs, mountains, fresh forests and lots of history all the way from ancient times.
The greatest wealth I gained during my exchange are all the amazing people I met, many that I got to keep as good friends, both Serbians and other exchange students. I'm forever grateful for having this all as an indispensable part of my experience as a human being and a student. I have already returned to Finland few months ago but since I left Novi Sad there has been no doubt of going back again. While going there one should just keep an open mind that's ready for adventures!
Uula Vainio