Bicycles were first introduced in Germany during wood and iron age, when "dandy horse" has been introduced in 1817, as a two wheels, with no pedal, however it required accurate balancing by the rider. Since then it have been versatile functions: recreation, work, military, show, sport, tourism, etc. and now we are in "hybrid bike" age.
In Finland there are about 3 million bikes compared to Beijing for example, where there are 9 million (Katie Melua tells us so). However over 60% of Finns are biking regularly and it is gaining and increasing momentum, as more and more people without reference to the age or social status choose to leave their cars behind and hop onto their bikes. As a result, 9% of all trips are made by bike. Biking is healthy, ecological  and fun.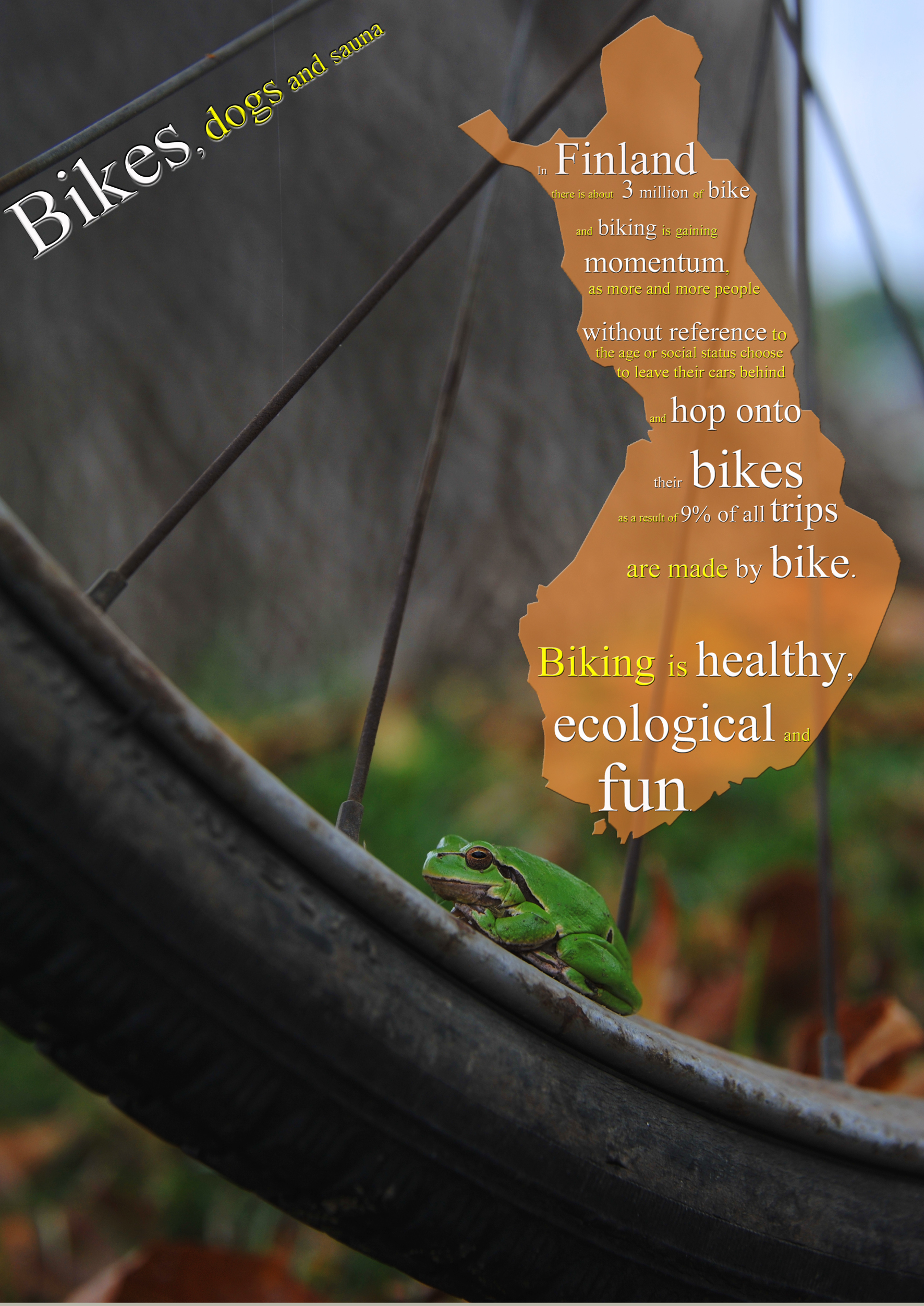 For a Mid-European the cycling season in this country would be really short from somewhere plus 10 and above, however here riders are not afraid of neither the rain, nor slush, nor event winter climate, when we are below zero Celsius.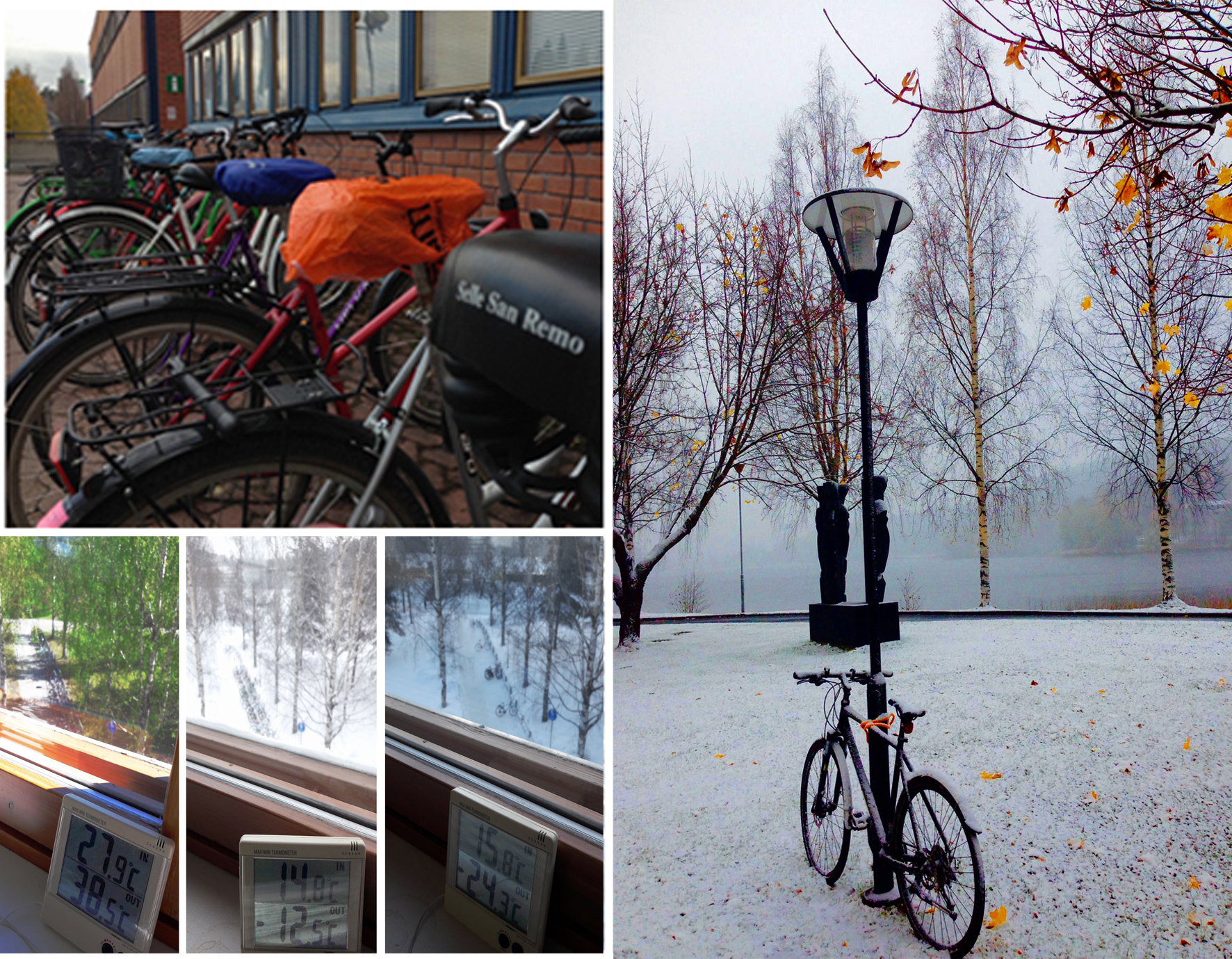 Finns are very serious about their bike. A real Finns keeps a well maintained with functioning parts and inflated tires and 99% wear a helmet unlike for example Dutch, were most cyclists don't wear helmets. Even more some of the rider even a bright yellow vest to make him or herself visible in dark.
On the other site, it is also worth to mention, that cities, like all over in Scandinavia, are trying to create cleaver plans to make things even more bike-friendly in order to be a "greener city in style". As a fact, for me it was a bit of a paradox, but the two-wheel run roads are managed very well even during wintertime and bikers wear the right clothes and even winter tires with sticks and for them not seems to so hard to cycle in winter. Based all of these experience we have had during the one and half year about biking, our attitudes are also changing slowly and we have already experience to ride in snow. Taken all this fact, I can conclude that the love of Finn riders to the bicycles can be compared with their love to dogs, or to sauna.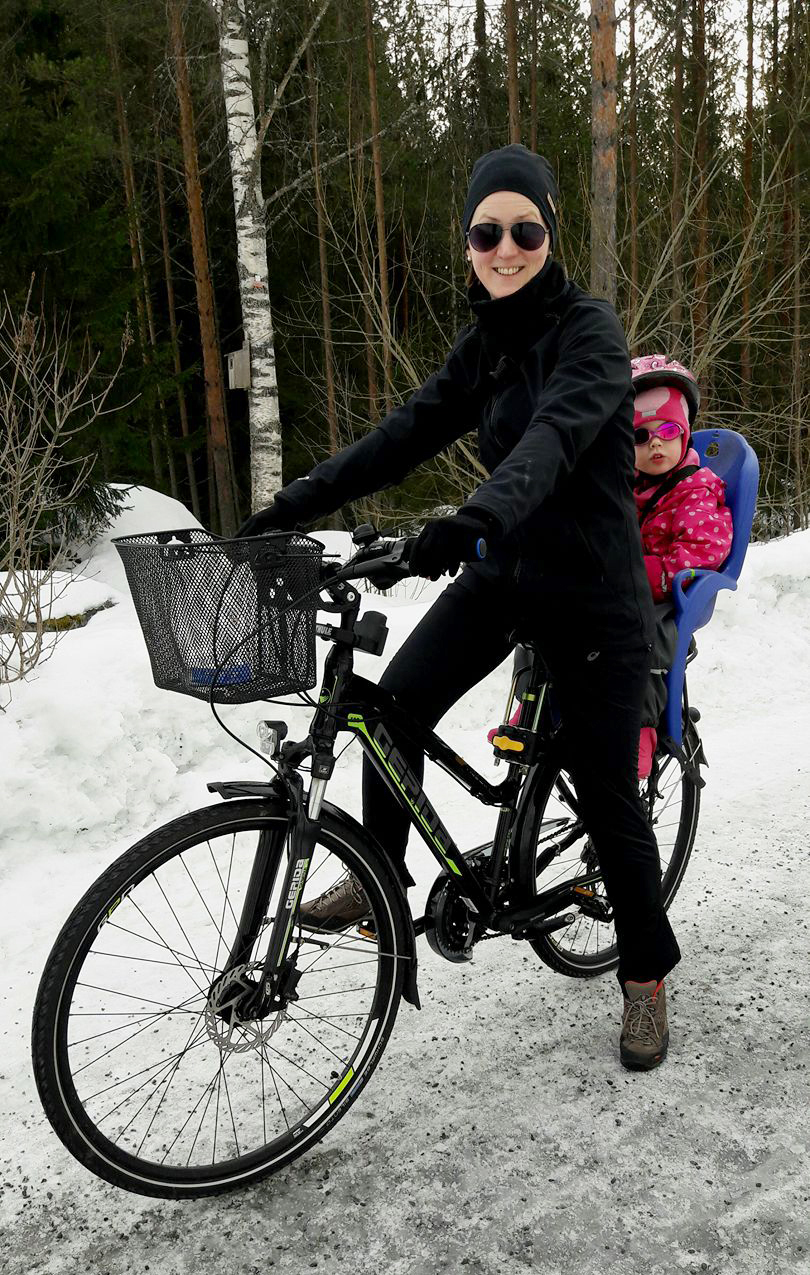 Szabolcs Felszeghy
P.S.: Listen to the full song here: