Almost 2pm, I am writing this entry just in front of a window with a magnificent view of a snowy day. Magnificent for me since I am not used to this type of event. My name is José and I come from Tena, Ecuador, a place in the middle of nowhere in the Amazon Region and this is my experience with Erasmus+ Mobility and Training Program.
My time of the mobility has ended, I applied for an Erasmus+ Mobility and Training funding in order to visit UEF, Joensuu Campus, to learn from the best. I am currently working as a lecturer at a 3 ½ years old University located in the "middle of nowhere", 8 km away from Tena City in Ecuador, Ikiam Regional Amazonic University (www.ikiam.edu.ec). Ikiam University fosters delivering top-quality free education to Ecuadorian students (why not, international student in the future) in natural sciences. At the moment, Ikiam University is putting a lot of effort into creating co-operation networks at both, national and international level.
Even though my visit was short (12 days) I have learned a lot from Finland, how it is like to live here, a bit of its culture, its values and its educational system.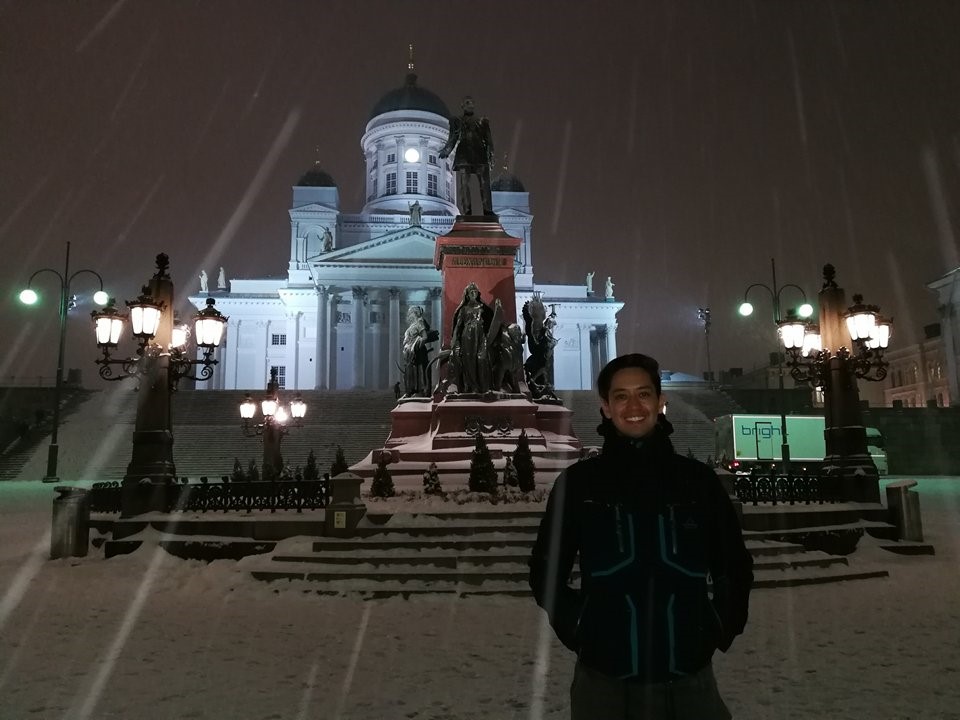 Arriving in Joensuu
My first step in Finland was in Helsinki, where I had to wait for 7 hours for my next connecting flight. Luckily, I was traveling with Dr. Calkin Suero Montero, from the School of Computing Sciences, who was also awarded an Erasmus+ Mobility funding to visit Ikiam. We manage to organize our flight to Joensuu so we can travel together. It was fantastic to have a small tour around Helsinki. I was blown away by the Helsinki Senate Square, its beautiful Rautatieasema Järnvägsstation, lovely restaurants, Allas Sea Pool, shops around the area and the snow which Dr. Calkin was able to capture in a photo.
My first true Finnish experience was trying Salmiakki, which is a candy with an indescribable taste worth trying yet difficult to explain.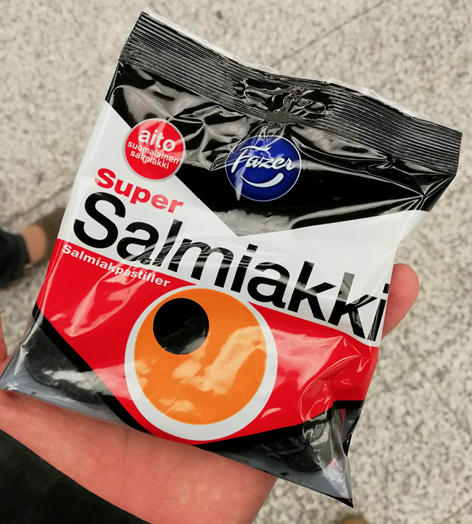 At my arrival in Joensuu I got accommodated in one of the guest rooms at Merimiehenkatu which means 'street of the sailor', this was the first word in Finnish I learned. The room was a lovely suite very well equipped, sauna included. I was surprised about the sauna since it is not a trade that you get at home in my home country, Ecuador. In the end, I understood that it is very needed in winter time.
UEF activities
One of the main goals of my trip to UEF was to learn from the best. I started to do it so by attending a PhD defense about the design and development of a mobile learning system for computers science education in Nigerian Higher Education context. The defense was so interesting but intense, lasted 3 hours starting from noon. Questions were asked, procedures were questioned and clever replies were given resulting in a very happy and successful Phd. addition to the academia. Congrats Solomon Sunday Oyelere!
Surprised and excited about the successful defense I left to building to get even more surprised that the sun was already setting at 3pm!
For the next following days I got meetings with very interesting part of the staff. I was impressed by UEF library which has beautiful furniture. What I love the most was that I was told that the design of the library had a major input from the students. I found very valuable that UEF invests time and money into creating proper learning spaces.
I also learned about the EPIC Challenge, where teams are recruited and given tools in order to solve challenging problems. It was amazing to see the previous years' solutions to challenges in terms of living in Mars. Also, I got the pleasure to talk to the Innovation Coordinator, Dr. Heikki Immonen, who runs interesting programs such as the Draft Program, where teams can get a small funding in order to develop an idea with business potential.
I also got to visit the School of Computing where I learned about recent projects such as: a voice recognition tool that can identify your native language even though you speak another language. Also, a very interesting app for mobiles, named Mopsi, that works as a social network. It uses GPS data collected by mobiles to develop paths, share photos and information.
Getting the experience of being in a Finnish High School Classroom
I have one word to describe what it is to be in a Finnish classroom: efficient! Everything works in advantage of the learning process. Effective time, support, classroom setup, available material, available staff and premises resulted in highly motivated students. I feel Finland focus on developing motivation to learn. I saw that Finnish's education system teaches for life instead of teaching for a National Exam.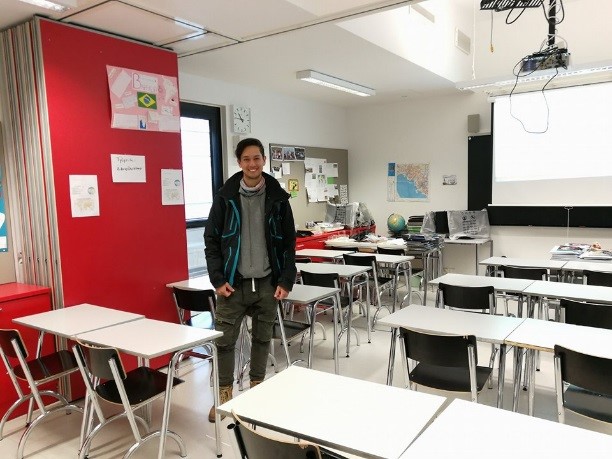 It was a very pleasant experience to see 13 years old students building electronic devices themselves! In perfect teamwork!
Exporting knowledge
I had the chance to have a meeting with Development Managers from the Global Educational Park in Finland. I learned about how to create a strong network of experts in several areas in order to support learning processes in other places.
Also, I felt the premises at UEF have academic information everywhere: posters, photos of fieldtrips and taxidermied animals.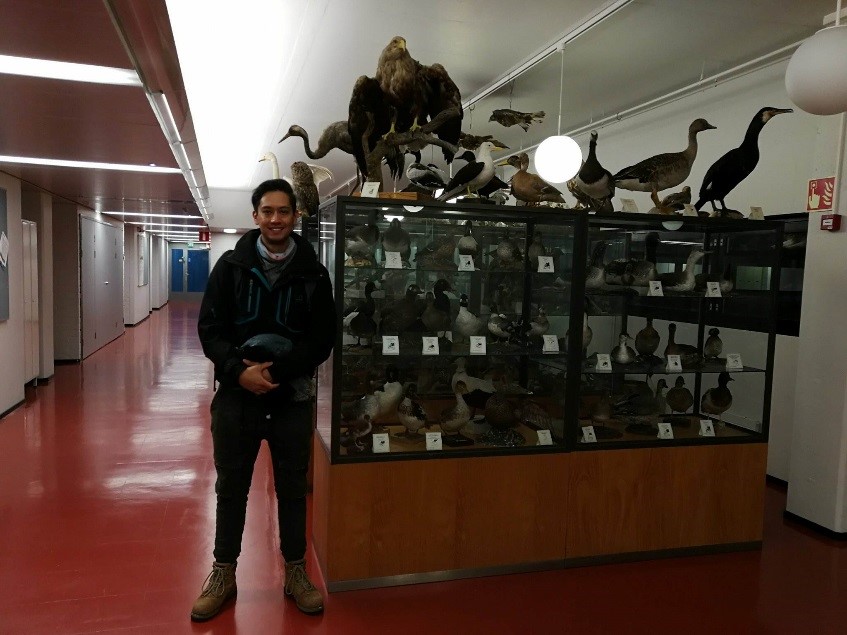 Even though it was a short stay in Joensuu – Finland, it has been an enlightening experience. I would definitely bring the best of Finland back home. Great place to learn and live!
José Javier Serrano Chano