Let me start this off with a short story of my first ever minutes in Finland. Flying through Riga in late August, and after waiting at the airport for a connection flight, at roughly 30°C, of course in full winter clothing, as carrying the jacket and heavy boots was only possible in this way do to the luggage capacity, I got to my flight to Helsinki. Right next to my seat on the not-so-crowded plane was a Finnish pilot, presumably just tagging along this Latvian plain to Helsinki. Slowly we moved from a beautiful sunny day to a dark and cloudy land, and while landing, the flight attendant told the Finnish pilot: 'Oh, nice summer you have here', with a big smile on his face. And so went my first shock in Finland, naturally being a temperature shock. But luckily everything kept getting better and better every day since that.
Spending some days in Helsinki and being introduced to the 'Basics of Finland' was an amazing experience, which set a good mood for moving in to my new home in Joensuu. The first days and weeks were filled with many wonderful things, most of all meeting new people, getting familiar with the new places and starting off this wonderful adventure! The not-so-wonderful things were just a couple of everyday struggles, like shopping for groceries, which are all, of course, in Finnish. It is a strange thing that in a country in which basically everyone speaks English, nothing is actually written in English. But in the long run, this only meant learning more of the language this way, so it turned out to be a very positive thing indeed.
The first months here were filled with adventure, as the title states! Forests, Lakes, National Parks, camping, hiking, and traveling to Russia and Sweden. Being here for 3 months, I experienced and traveled places that some people don't do in a lifetime! I went through the three seasons in three months, seeing the summer turn into autumn, and quickly after to winter (although every Finnish person I met always say 'this is no winter, just wait for the real one to come…'). Coming from a country that actually has seasons, it wasn't really hard for me to get used to the cold weather,  but it is quite funny watching some friends from Brazil or Spain here trying to handle it!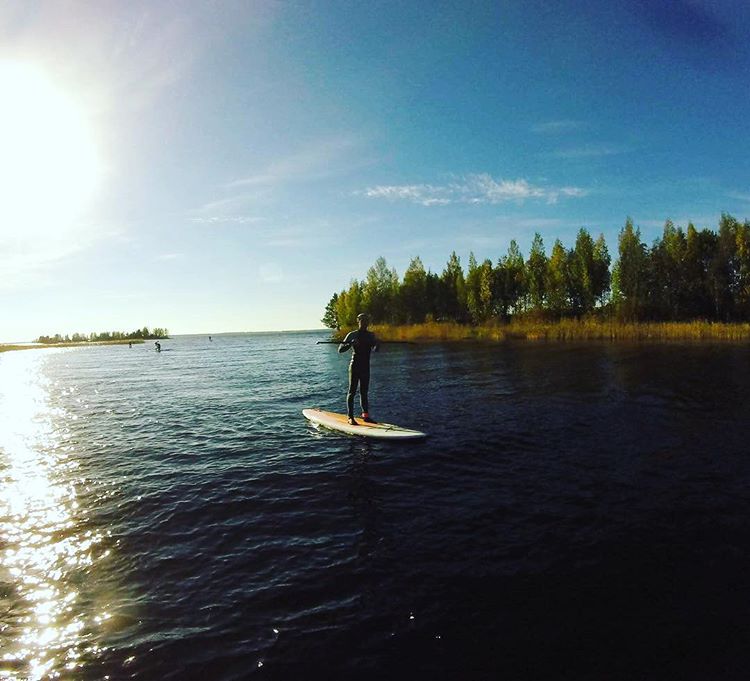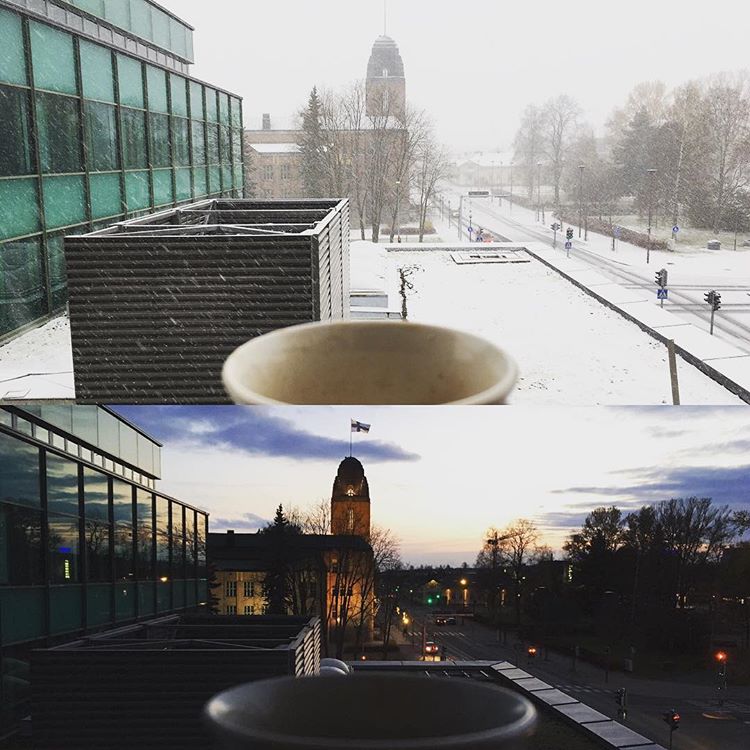 But the greatest adventure of it all is not about the places, but the people! After just a short time being here, I recently made an amazing remark that now if I'm thinking of traveling basically anywhere in the world, I have not only an acquaintance, but a true friend waiting for me to come there with open hands! This is a wealth that many people fail to recognize enough. Furthermore, I got a wish to go to some countries and places I never thought of visiting before, as well as making the same kind of wish for other people to visit my country! And in a way, I truly feel that I have been the best Ambassador of Serbia and maybe all of Balkan countries in Finland, and I dare anyone to try and challenge my claim over this one!
Only half way through my first year in Finland, I already started feeling at home here, and am actually going by a nickname of Suomerbian at some social media etc. which is exactly how I feel right now! In the next days I'm about to experience the cold embrace of the far north in Lapland, but with a warm heart.
Moikka until next time,
Maksim Karanović – Suomerbian