Remote access
There is a possibility to use e-materials outside the campus network by logging into the UEF Finna using your UEF username.
By signing in you confirm the system your right to use databases and electronic journals and open pdf-articles etc. No other usernames or passwords are required, actually any other login options do not exist.
Some materials though are freely accessible, so called Open Access. Read more about open science from OpenUEF -webpages.
Contents
UEF-Finna contains the Library collections (books, journals, electronic materials) and access to searching for articles published in internationals journals.
In addition, there are functionalities to check printed material availability in National repository library and to see what is published in Finnish journals.
At the home page there is an option to browse either electronic journals or databases (including other e-materials, like dictionaries).
Links to databases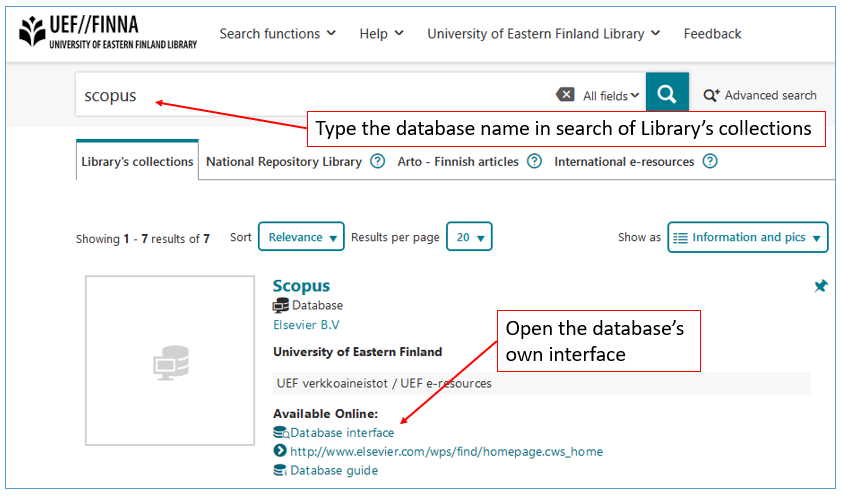 Videos to help you to start using UEF-Finna:
How to sign in to UEF Finna for UEF students and staff (4:09)
How to place a request on a book (1:58)
Basic searches on the UEF-Finna database (14:57)
Article request from the National Repository Library (2:28)
Musical introduction to UEF-Finna